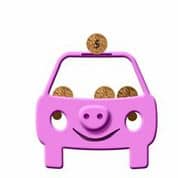 Would you like to know how auto title pawns help you handle your holiday bills? Whether you've got excellent credit or you're not sure you can meet your basic expenses this month, this convenient financing option allows you to use your car for money while staying on the road. You can pay off your monthly expenses in December and still have the funds for gifts or holiday travel.
Get your funds fast. Whether it's a sale on plane tickets or on TVs, you'll be able to get an auto title pawn in as little as 15 minutes when you bring all your necessary paperwork. It helps to stop in and ask what materials you need before you sit down to apply.
Pay back the agreement over time. Most pawn arrangements run in renewable 30-day stints, meaning as long as you pay at least the minimum, your payment plan stays active.
Purchase what you want, when you want it. Traditional financing often comes with strings attached. Banks want to make sure you're spending their money the way they think is best. A title pawn agreement is based on property you own, and the short-term funds you're borrowing are considered your money. The shop won't put any restrictions on what you can spend it on.
This is just one of the out-of-the-box methods people are using to fuel their plans. Don't be afraid to check out all of your options. These and other alternative products help borrowers create their own financial packages.
Call your nearest Title Tree store to start your application for title credit finance today. Your access to auto title pawns is just minutes away.