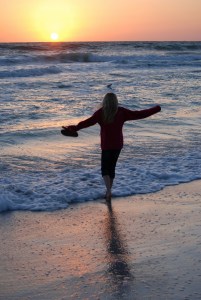 Use an auto title pawn to get away for a wild and crazy weekend with your friends. Spring Break is coming up soon. It's important to get your travel plans situated now so you don't get left behind. Get the cash you need to secure your place on the sand and leave your cold, boring dorm room behind with help from a new, exciting kind of financing. You'll be amazed at all the convenient repayment options available from your trusted Atlanta auto title pawn.
High-Speed Getaway
When time-sensitive travel deals pop up online, you really have to scurry in order to get a reservation. An Atlanta title pawn is perfect for these situations. See an ad, talk with your friends and get the financing you need to take advantage of these chances at super savings in just a few minutes. Pay pennies on the dollar for an amazing Spring Break getaway using your car's title as a repayment guarantee.
You'll have no worries about losing your ability to drive in the meantime either. Auto title pawns allow you to stay on the road, and to create affordable, flexible repayment plans. If you're from outside of GA, you may know these arrangements by the name "title loan."
You can also renew your repayment plan every 30 days, allowing your trip investment to be spread out over a few months or an entire year. Don't miss out on the chance to make lasting memories.
Visit your nearest Title Tree location for the information you need on Atlanta auto title pawn programs before you start selling your belongings at pawn shops to make your epic Spring Break trip happen.