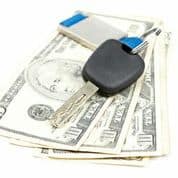 If you're in need of a sizeable amount of money and need it fast, vehicle title pawns are one of your best options. These unconventional – yet convenient – financial products allow you to borrow money against the title of your car. This means you can get the money you need while staying behind the wheel.
Unlike other pawn agreements, vehicle title pawns don't require you to turn over your car. These pawns tend to run on 30-day renewable cycles. As long as you make the minimum payment due, you can still drive your car as if nothing has changed. You'll have a ride in case you need to get to work or get your children to school or their doctor. However, you won't be able to sell your car or trade it in on another car purchase until you pay off your pawn agreement.
A vehicle title pawn can provide the perfect solution when you need funds to do any of the following:
Take your child to the dentist
Take your pet to the vet
Buy medication or medical supplies not covered by insurance
Fix a broken furnace or air conditioner
Invest in car maintenance to prevent expensive future repairs
Vehicle title pawns can provide the cash you need to take care of your family's health and safety – and they are easier to get than you might even realize. Don't let false assumptions about whether you'll qualify cause you to miss out.
Visit an Atlanta Title Tree location near you to learn more about how your car can provide the cash you need with the help of vehicle title pawns.