These simple baby food recipes only take a few minutes to make and will save you money in the long run.
Do you know which baby food recipes your child will enjoy the most? Feeding your baby is a time to explore new flavors and textures. As a parent, you want to make sure your child also gets all the nutrients they need to thrive. Before you head to the grocery store, consider making fresh food in your kitchen. Homemade baby food only requires a few ingredients, and it's more cost-efficient than buying jars of purees. Here are some foods your baby is sure to love:
Get a Boost of Vitamin A with Carrot Muffins
Making sure your baby gets enough vitamin A in their diet is crucial to their eye development. Carrots are an excellent source of beta-carotene, the primary antioxidant that converts to vitamin A in your body. However, carrots are a bit too hard and crunchy for gummy smiles. Baking soft carrot muffins is a great way to ensure your baby gets enough of this essential vitamin.
You don't need to be a skilled baker to whip up these tasty muffins. All you need are carrots (grated or cooked), flour, applesauce, and an egg. Combine the ingredients in a mixing bowl, and bake until the tops of the muffins bounce back. The applesauce provides enough sweetness, so you don't need to add any refined sugar to this recipe. Your little one will enjoy the soft consistency and subtle flavors.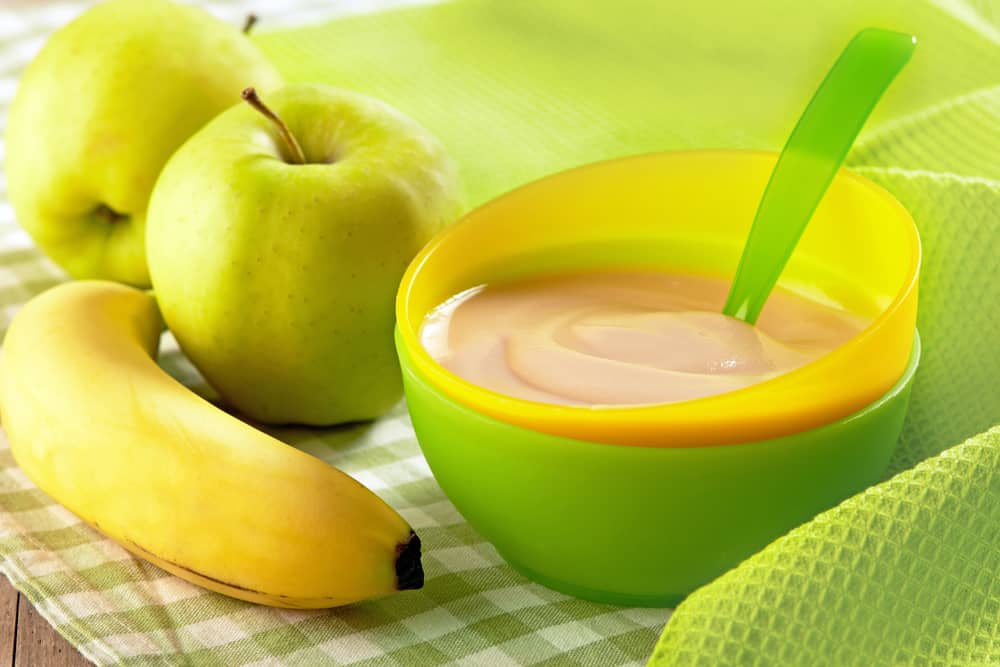 Go Wild with a Modified Guacamole for Babies
Avocados are a superfood. Not only are they jam-packed with 20 vitamins and minerals, but they also contain plenty of healthy fats. Your baby needs monounsaturated fat to promote heart and brain health. But, not all kids are keen on eating a plain avocado.
What's the solution? This baby-approved guacamole is sure to tempt their taste buds. Unlike traditional recipes, which often contain pungent onions or spicy jalapeños, this one is kid-approved. Simply blend an avocado with tomato and olive oil until smooth. As your baby's tastes mature, you can add in other veggies. You can also mix in yogurt or sour cream for an even creamier texture. Have fun experimenting with this south-of-the-border favorite!
Hide New Veggies with Favorite Fruits
Babies tend to favor sweet flavors over bitter ones. Unfortunately, this limits your choices at the dinner table (or highchair). As a parent, you also know the importance of adding a variety of foods to your child's diet. Vegetables are nutritious, but it's not always easy to get a picky baby to try them. What's the best solution? Try mixing different veggies with their favorite fruits.
Almost every baby loves bananas. This naturally sweet fruit can also mask the bitterness of many vegetables. Try pureeing bananas with a small serving of carrots or cauliflower. While this may sound gross at first, taste it for yourself! The smooth taste is sure to surprise you. If you want to get your child to eat more potent veggies, blend them with peaches and mangos. This trick is a great way to sneak kale or spinach into your baby's meal.
Try a Frozen Treat for Sore Gums
There's nothing worse than watching your baby cry. When your child begins teething, you'll need to prepare yourself for many inconsolable tears. Giving a baby something cold to chew on is a proven way to help soothe sore gums. Instead of relying on plastic teething keys, consider making something delicious. Fruit popsicles not only taste great, but they are also healthy. And they will help reduce the teething blues.
Blend and freeze a few strawberries, blueberries, or peaches. You can purchase popsicle molds at most stores, but ice cube trays work fine too. If you want to make a creamier variety, you can try freezing yogurt. You don't need to add anything else to it. Let your baby suck and gum this frozen treat whenever he or she cuts a new tooth. Not only do popsicles reduce teething pain, but they also promote good oral skills. Unlike commercial popsicles, this easy recipe is low in sugar, high in vitamins, and full of flavor.
Be Creative and Keep Costs Low
Many parents rely on store-bought baby food because of the convenience factor. But buying a few dozen jars every time you go to the store adds up quickly. These foods are not cheap. They are also not environmentally-friendly. Coming up with your own homemade concoctions is more affordable and produces less waste. Best of all, your baby will get all the nutrients they need to grow up big and strong.
No, you don't need any fancy cookware or utensils to make baby food at home. You probably have all the tools in your kitchen already. All you need to do is stock up on fresh fruits and veggies. Buying in bulk is a great way to save money—just freeze the excess until you need it. If you're working on learning how to spend less money on baby food recipes, an auto pawn could help. Call your nearest Title Tree location for help now.