Cut your shopping bill to shreds! Learn how to save money at Costco.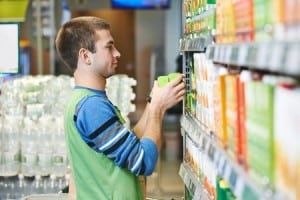 Learn how to save money at Costco, and give your budget a boost. Shopping for groceries and other essentials is incredibly affordable at the popular warehouse. Stretch your budget even further by following a few tried-and-true tricks from fans of the brand.
Stick to Your Shopping List
With free samples found in every aisle, impulse spending is a big worry whenever you go to Costo. You plan to game the system and take advantage of endless taste tests, but what usually happens? You wind up with a cart overflowing with new, improved snacks and a busted budget.
Instead of allowing sample stations to put a dent in your wallet, write out a list before you go to the store—and stick to it no matter what!
Secret Sale Prices
How do you know when something's a bargain when every item in the store is low cost? According to PopSugar, Costco makes it easy for shoppers to figure out. Whenever a price in the store ends in .97, you know it's a real discount. Look for signs with asterisks as well. They're a sign a product is out of stock and is not being reordered.
Some products, called "Manager Specials," have pricing that end in .00 and .88. However, they're often returned products in good condition instead of truly new items. These usable items can be up to 80 percent off.
Cash-in on Coupons at Costco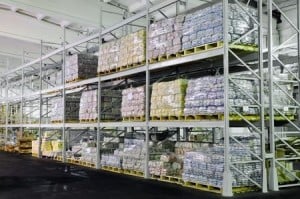 You'll find Costco coupons in several locations. The Costco Coupon Book is one of the easiest places to get deals. Online discounts are easy to find as well. Finally, members will receive mailers every month containing Costco coupons and notices of special events.
Want to save even more? Check out the savings you get through mobile apps. Several help you earn cash back on most of your purchases. Both Ibotta and Checkout 51 allow you to scan your receipt and receive a check once you reach a modest payout amount. There's a store-specific app too which offers users special offers you won't find elsewhere.
Buy Your Meat in Bulk at Costco
Meat-lovers are big fans of Costco's bulk meat options. They often have big freezers too. When prepared correctly, cuts of meat should store well in the freezer for months at a time. How long your purchase stays usable depends on the type of meat purchased and has it is packaged for storage.
Split Bulk Perishables with a Friend
Roughly a quarter of groceries purchased go to waste, and that doesn't account for all the bulk buys made at Costco for the sake of saving money. More than one shopper has gone home feeling victorious only to throw out half of their purchase or more when they don't use their food while it's still safe to eat.
To fight this all-too-common occurrence, you can pair up with a friend or two. Not only will you spend a fraction of your regular grocery bill. You'll help your friends save too.
Use a Reward Card to Save More at Costco
Even credit companies aimed at bad credit consumers offer rewards cards. These offer a percentage off sales and money back on your purchases. The Capital One Quicksilver and Cabela's Visa Card are good choices for those rebuilding their credit. For consumers with fair to good credit, Costco offers its very own Visa card, the Costco Anywhere by Citi. It's good for 2 – 4 percent cash back depending on where you shop.
Even if you're working to save money by learning how to save money at Costco and other stores, you may need a title pawn to help you in the meantime. Come on into Title Tree, and we can help you get the cash you need.