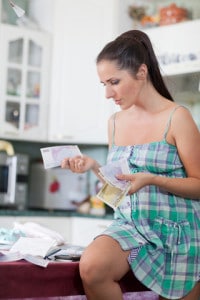 Get a cash advance in Atlanta, GA in minutes, as long as you have a ride. Car title pawns are the latest option in a number of reliable, alternative financing options. How they work and what they provide can be confusing, so make sure you understand their terms before you assume you won't – or won't want to – qualify.
How Title Pawns Work
"Title pawn" can be confusing, but these arrangements are often called "title loans," in other states. You don't have to turn over any property to secure a cash advance in Atlanta. Get a loan and stay on the road, simply by taking your car's title with you when you apply.
After looking over your car, your paperwork and the available repayment options, you can borrow a little or a lot of money based on the worth of your car. The installments are renewable and your agreement is adjustable, ensuring you'll always be able to keep your payments reasonable. Take a month or a year to pay off your cash advance without ever worrying about losing your car.
We all want nice holidays for ourselves and our families. Unfortunately, it's not always easy to budget for the things you want most. Instead, take advantage of this popular and convenient form of alternative financing. It's fast, simple and comes with a number of reasonable repayment options.
Call your nearest Title Tree store to start your application for title credit finance for a cash advance in Atlanta today.