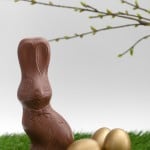 If you're looking for a cash advance, Atlanta has a new option consumers are crazy about. It's the perfect solution for people wanting to splurge over the holidays. Few people have money to spend on new clothes, toys and candy without cutting into their monthly bills. Fewer banks would lend them the money needed to do it.
Title pawns offer people quick cash and affordable repayment plans. Better yet, you can spend the money on whatever you want. No banker needs to approve your expense list. Just take in your car, title and supporting documentation, and you can walk out a few minutes later with all the money you need and keep the use of your car.
You can use these convenient financing options during Easter to:
1. Secure Fast Cash for Monthly Expenses
If you're not sure what you'll buy with your cash advance, Atlanta title pawn providers recommend using a one-time financing arrangement to pay a regular bill. You'll have 30 days to repay the initial agreement, and have the option to renew with a minimum payment. This gives many families the extra funds they need to cover basic holiday expenses.
2. Get a Title Pawn for Special Purchases
Is there something special on sale for Easter? Would you like to host a big family meal? Are these expenses you normally couldn't afford? Pay for special purchases using a title pawn, and arrange repayment over several months.
Visit the Norcoss, GA  Title Tree location near you to learn more about how your car can keep you out of pawn shops.