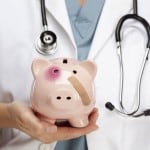 When you're injured, a cash advance in Douglasville, GA can ensure your treatment without letting your bank account go into the red. Get the quick funding you need for emergency medical care with help from a title pawn, often called "title loan" outside of GA. These convenient financing products give you the fastest financing available without forfeiting any property. Just show up with your car title in hand.
Your Personal Prescription Payment Plan
If you need a cash advance in Douglasville, GA in order to pay for prescriptions, a title pawn remains one of your best options. First, you get your money just minutes from applying. Second, you get to keep your car. Third, you don't have to worry about shifty lenders taking your ride eventually. Title Tree has 40 years of experience in title pawn financing. They have a reputation and consumer-friendly policies you can trust.
Each agreement is good for 30 days, and they're renewable as long as you meet the minimum payment due. If you wind up needing expensive meds, you can tailor a repayment plan over several months to spread out the burden.
Get Help Covering Copays in Douglasville, GA
Even necessary procedures come with copays. Don't put off MRIs, therapy or surgery because you don't have the money in savings. Get treated as fast as possible using alternative financing, and ensure you're on your feet and earning again in no time.
Your health is nothing to fool around with, but neither are your bills. Keep your bank account and your body healthy with help from Title Tree title pawns.
Call your nearest Title Tree store to start your application for a cash advance in Douglasville, GA today.