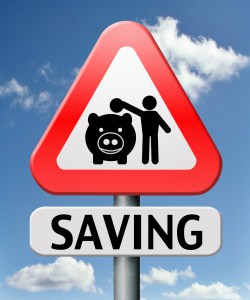 It takes time to permanently cut spending habits, but there are many ways to save in the meantime. Try a variety of mini-methods for cutting your spending, and keep the ones that work the best for your budget.
Here are 8 ways to ease into better financial habits:
Discover where your money goes. Use one of the new budgeting apps to figure out how much is coming in and going out. Once you realize all of the places you're really swiping your debit card, it's so much easier to avoid the need.
Avoid overcharges and return fees. One overcharge can result in hundreds of dollars in overcharge fees. How? First, the retailer sends the payment to the bank and when it bounces, the bank penalizes your account. Most retailers can send a payment through two or three times, resulting in multiple overcharges. Finally, the retailer can send your payment back to you with a bad check fee. Worse, in some areas, writing a bad check is a crime, resulting in arrest, missed work and the need for a lawyer.
Consider a shopping app. How would it feel to scan an item and find the lowest price available in your area? Several mobile applications allow you to do just that. You can also use this handy information to secure lower prices in grocery stores and retail establishments with price-matching policies.
Use shopper rewards. Whether you rely on a debit card with a cash-back program or use an app like Ibotta to credit your account for every purchase you make, you can earn a surprising amount by just changing your methods for buying items. Forget about frequent flier miles if you're not likely to use them, and choose reward programs which directly impact your budget.
Save big at the pump. Available over the phone or online, GasBuddy helps you find the lowest gas prices available. Not only is it great for day-to-day use, but you can use it to save a significant amount during vacations. You can also enjoy discounts at participating stations by using their gas payment cards.
Compare satellite and cable to streaming services. You can pay for a year's worth of streaming services for less than you might be paying for one month of cable. Why foot the bill for shows you don't want to see? With devices like Apple TV available for consumers, there's no longer a need. Think the selection on Netflix is too limited or too expensive? It's not the only reliable provider in media streaming. Newcomers have joined the market that provide on-par programming at lower prices. Some come with additional benefits too, like Amazon Prime's free two-day shipping and Kindle rentals.
Take your payment information out of your phone. Apple Pay is being hailed as ultra-convenient, but that's bad for your bank account if you're struggling to cut spending habits. Having to get your card out of your wallet or get money from an ATM can help you save because it forces you to consider whether an expense is really necessary.
Optimize your energy use. Sometimes our biggest expenses build up without our even noticing. Keep your energy use in check by shutting off lights, unplugging chargers and turning off appliances until they're needed. You can also save big by keeping your HVAC filters changed often and by using smart devices like the ultra-efficient Insteon LED light bulb.
It can take time and practice to cut spending habits needed to make you paycheck stretch far enough. If you need a bit of wiggle room, Title Tree is always here to help. Call or visit your nearest store to find out whether you qualify for a title pawn, capable of making ends meet while you build habits that count.