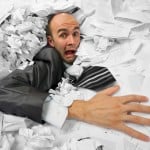 Look into a new GA auto pawn option offering consumers the chance to get out of debt with lightning speed. Auto or title pawns provide you with financing based on your car ownership. While you do need some income, you don't need a job, meaning they work well for anyone. Don't let debt get you down. Follow these steps to get out and stay out with help from an auto pawn.
Use Auto Pawns to Make Settlements
Sometimes creditors will offer you the chance to settle an account. If your total bill is $600, for instance, you might be offered a settlement for $450 if you can pay the money right away, all at once. What do you do if you don't have the money? Head to Title Tree with your auto title. In just a few minutes, you can walk out with the cash you need to wipe your debts clean for hundreds less than you would have normally paid.
Use a GA Auto Pawn to Start a Business
In today's economy, most people can't survive on one income. Use an infusion of cash for an auto pawn to start a side business. Look at your skills, your talents and your contacts to see what needs you can fill. Also look to Atlanta-area resources for help in legally starting a business of your own.
The application process is simple. Just take your car and title, an official ID and proof of income and residency to your nearest Title Tree. After looking over your paperwork and your car, you'll be given an estimated repayment schedule. Agreements last for 30 days, and are renewable with a minimum payment, ensuring your plan stays affordable.
Ask Title Tree whether you qualify for a GA auto pawn in Loganville, GA today.