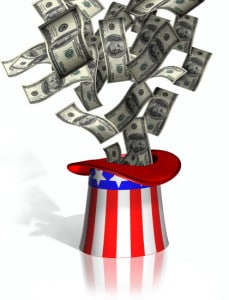 A Georgia title pawn can help you cover emergency expenses, such as a surprise tax bill. With the new laws in place, you may be shocked to discover you have money to pay in. Don't waste time taking care of this debt. Check out these three ways a title pawn – sometimes called a title loan outside of GA – can help:
 1.  Avoid accrued interest.
The IRS rarely forgives debt, bankruptcy can't erase tax bills and every day you don't pay your taxes increases the amount you owe. Use the quick, convenient option of a title loan to avoid hefty interest charges now. With the right papers in hand, you can have your cash in minutes.
2.  Prevent liens on your bank account.
The government doesn't mess around. When you owe, they make sure you pay one way or another. If you avoid repayment long enough, you'll wind up with a lien on your bank account. It won't matter what bills you'll need to pay – or who you'll have to feed – either. Spread this burden out in a way that works with your budget by covering the cost through a title pawn.
3.  Stay off the audit list.
There's nothing you can do to completely rule out audits, but there are definitely things you can do to wind up on it.  Having an outstanding debt to the IRS is one of the easiest ways to land in the hot seat.  A title pawn can help you pay off your bills and get back to breathing easy
Visit a Title Tree location near you to learn more about how a Sandy Springs, Georgia title pawn on your car can keep you out of pawn shops.