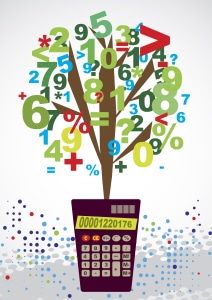 With Black Friday becoming Black November, holiday money saving tips are even more important. Everyone wants to give enough gifts for their friends and family to feel appreciated, but it's easy to get caught up in the spending spirit.
Here are three ways you can get your gift lists taken care of and stay under budget:
Create gift lists before checking out sales.
Black Friday sales now begin at the very start of November, with prices dropping significantly by Thanksgiving Day. This presents many pitfalls for those trying to save money. Low prices can entice you to buy things you know aren't really necessary. Good deals don't always make good purchases, especially if you're purchasing things no one in your life wants or needs.Instead of building gift lists around sales, make a list of the people you want to remember on the holidays. Think about each person and things they might like. Once you hit the sales, you can prevent yourself from buying unnecessary items by making sure purchases stick within those guidelines. Don't let your urge to spend convince you that you've forgotten someone on your list either. If you're plagued by guilt over your second cousin—twice removed—missing out on that vintage set of electric toy racing cars, show you care by sending a card.
Set your budget early on.
First things first, it's important to look at how much money you'll really have for gift giving. How much money will you be bringing in? How much is going toward bills? How much should you put in savings before you start buying things for the holidays? Many people live from paycheck to paycheck and those obligations will still be there after the festivities. Take care of them first.Once you have an overall budget set, set a spending cap for each person on your list. Also reserve a chunk of your budget for emergencies. There may be times when a flash sale calls for a readjustment, but you won't be able to safely do so without having some money held back. Giving yourself a cushion for responsible overspending is one of the most important holiday money saving tips you can follow in any season.
Use apps to find the best deals.
Online and over the phone, you have tools to help you find the perfect gifts at the best prices. Some of them even pay you back for making purchases you find through them, like Find&Save or Ibotta. The best savings come from apps which allow you to create watch lists of items along with the maximum price you'd be able to spend on them. Once a sale hits that price point, you're notified over text or email. Others allow you to scan an item in the store and search for lower prices elsewhere, ensuring you always get the best deal.
Recommended apps include:
ShopAdvisor – Earmark select products and get updates when they fall within your budget.
Consumr – Learn about sales, read reviews and earn rewards when you leave your own opinions.
Smoopa – Easily compare shop by keyword or by scanning barcodes, and get credits for purchases.
PriceGrabber – Scan prices in stores and online, including Groupon deals.
Amazon Price Check – Scan any item and get instant access to its Amazon pricing. Paired with Prime's free two-day shipping and discounts, this app could save you big money.
Find&Save – This app is also available online, and along with displaying deals, customers can take advantage of impressive F&S rebates.
Hopefully you enjoyed these holiday money saving tips and find them helpful in stretching your budget farther than ever before. However, if you run into the need for extra funds, Title Tree is always here to help you. Call, click, or come in to the Title Tree nearest you, and you'll see why we're known for our excellent customer service – and the best rates in town.