Know how to save money as a college student? We'll show you the ropes!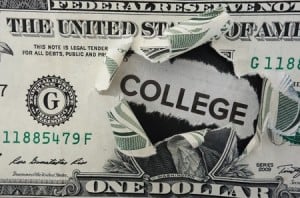 Discover how to save money as a college student, and you'll never worry about your next meal again. Scraping by is part of the lifestyle for many investing in their education. Just finding your next meal can be a challenge, so expecting you to save money may seem impossible. Title Tree has a few tips, however, that will help you manage your funds so you always have money set aside for the essentials.
Explore Student Discounts
Did you know there are student discounts available similar to those for veterans and senior citizens? Many businesses want to help their communities by encouraging people to become educated because they know it ultimately leads to customers with more money to spend. From your bank to your barista, ask about deals for people who are still in college. These kinds of savings add up fast, and they don't require any change to your buying habits.
Use a Student Rewards Credit Card
Credit in college has to do with a lot more than grades. Credit card companies offer programs just for young adults enrolled in school, and many of these cards have stellar reward programs. According to Nerd Wallet, the best student cards include:
Discover It for Students
Citi ThankYou® Preferred Card for College Students
Journey® Student Rewards from Capital One®
The Discover It and Journey® cards both allow you to earn cash back on your purchases. The reward balance grows independently of your credit card balance, allowing you to apply it to your bill or to request a payment by check. The Citi ThankYou® Preferred card earns points with purchases that you can use toward travel, gifts, and even student loan payments.
Avoid ATM Fees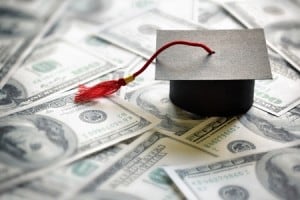 The Simple Dollar has over 60 handy tips for college students looking to save, and this is one of the easiest ways to save big! Getting cash from an ATM is so instantaneous. It's easy to let transaction charges sap your account before you even notice. Withdrawals cost $2 – $3 a piece on a "foreign" machine. Even a balance check outside of your bank's system can come with fees.
Plan in advance to avoid charges by selecting a bank with ATMs near or on your college campus. You will also save money and stick to your budget by scheduling withdrawals and limiting yourself to one a week. You can also pay your bills with a reward card and reserve ATM trips for emergencies.
Pay Your Credit Cards in Full
Racking up rewards on your credit cards is a good idea. Racking up interest? Not so much. Strongly consider paying off your credit card charges as soon as you make them. This will get you into the habit of spending within your limit and you avoid interest.
Paying interest when you don't need to is like throwing money out the window. This is especially true for high-interest credit cards. If you can't pay your balance in full, or if you can't pay your bills on time, it's best to avoid credit cards. The credit mistakes you make in college can haunt you for years to come.
Take Advantage of Campus Resources
From free movie nights to meal plan benefits, students have many resources at their fingertips that they frequently ignore. Save thousands of dollars a year by tapping into these opportunities before you partake in paid alternatives. Similar to student discounts, once you start researching all you have available, you'll be amazed by the free and low-cost advantages available locally.
If you're working on learning how to save money as a college student, an auto pawn could help. Call your nearest Title Tree location now to learn more about your lending options.