Those who buy makeup will appreciate learning how to save money at Sephora.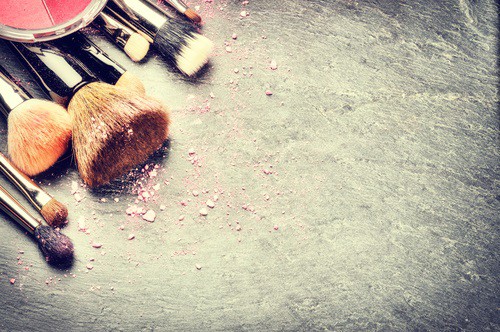 For people who wear makeup, figuring out how to save money at Sephora or another makeup supplier is helpful knowledge. By its very nature, makeup is disposable and once you use it, it is gone forever. Here are some ways you can save money on the makeup supplies you get from Sephora.
Become a Beauty Insider
Like many other retailers, Sephora will provide discounts and perks to loyal customers. Sephora has three levels in its loyalty program.
First, there are the "regular" Beauty Insiders. It's free to join and members enjoy a birthday gift, beauty classes, access to the Beauty Insider Community, and can take part in the Rewards Bazaar, all at no charge.
Next, there's the Very Important Beauty, or VIB, Insider. Anyone can become a VIB Insider as long as they spend at least $350 each year. These individuals will receive all of the same benefits as the regular Beauty Insiders plus monthly gifts and one free custom makeover.
Finally, there's the Rouge Beauty Insider. Only those who spend at least $1,000 in a year can join this exclusive group. Rouge Beauty Insider members get everything VIB Insiders receive plus additional custom makeovers, free two-day shipping, a private advice hotline, and invitations to exclusive events.
Use a Click-Through Website
College students can receive up to 10% cash back on their Sephora purchase by using the click-through site, studentrate.com. For those not in school, ebates.com will provide eight percent cash back on Sephora purchases. Along with a cash back credit card, Sephora shoppers can easily save more than 10% on each and every Sephora purchase.
Pay Extra for Faster Shipping Just Once
Besides getting free two-day shopping as a Rouge Beauty Insider, customers can pay for a Sephora FLASH Subscription. For just $10, customers can free two-day shipping for an entire year. In a way, this is Sephora's version of Amazon Prime. There are no purchase minimums and if customers need even faster shipping, they only need to pay $5.95 for special overnight shipping.
Look for Clearance
Sephora advertises its specials and items on clearance in the Weekly Wow section of its website. Here, customers can get items for almost a 50% discount or take advantage of a buy-one-get-one-free promotion.
Pick the Right Time to Shop
Sephora has a reputation for having its sales on particular days. In most cases, Sephora will have promotions, discounts, free gifts, and samples available to its in-store customers on Saturdays. Just keep in mind you may need to arrive early to take full advantage of the promotions and make sure what you want is still in stock at the store.
There are also special times of the year when Sephora will have its flash sale. Generally speaking, April and November are months where Sephora will provide 10% to 20% discounts for its products.
Look for Free Samples
In-store customers can get up to three free samples from each makeup category in the store. This means customers can "shop" for almost an entire makeup collection without paying a single cent. Yes, the samples may only last a few days and customers may be able to do this only a few times a year, but the savings will add up over time. It's also a great way to test out a new product without committing to purchasing a large amount.
Buy in Bulk
Buying large amounts is usually cheaper on a unit cost basis compared to buying small amounts, and makeup is no different. Instead of buying several individual lipsticks, buy a lipstick palette. This will provide the same flexibility in lip color, without the extra cost.
Even if you're working on how to save money at Sephora, you may need a title pawn to help you in the meantime. Come on into Title Tree, and we can help you get the cash you need.