Ready to learn how to save money each week? Get the scoop now!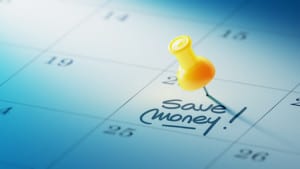 Discover how to save money each week so you can retire without worrying about your bills. You may be struggling from paycheck to paycheck right now, but that doesn't mean you'll magically be wealthy when you're older. There's a reason so many old people have mad cash. It's because they started saving early on.
According to The Balance, you don't need to put aside a lot of money every month to be secure in your golden years. Even if you have young kids headed to college one day, your retirement must be a priority. College educated or not, your children won't have the same obligations to you when you're old that you had to them when they were young. Amazingly, there are several ways you can save money each week while seeing very little difference in your spending money.
Max out your employer contributions.
Are you among the 30 percent of employees who don't take advantage of a company 401(k) plan? If so, you could be missing out on more than compounded interest. The majority of employers will match a percentage of your investment contributions. If you put in $100, for instance, they may add in $50 more. You could be ignoring thousands of dollars in free money each year by ignoring the retirement plan provided by your job.
When possible, max out these investments so you get as much free money as possible. In addition, this money is taken out before taxes, so while you're investing, you're also lowering your tax burden. Money you would have given the government goes instead to your retirement, and the difference in your check can be just a few dollars a month.
Plan your meals and grocery shopping tips.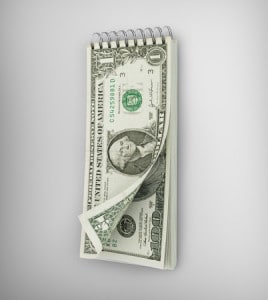 It's amazing how much you can save simply by making a meal plan each week. Households waste up to 60 percent of the groceries they purchase, either by letting the food go bad or buying things they don't use. Grocery store advertising is among the most effective in the world. If you can, shop online and have your groceries delivered. The small fee involved will more than be worth the savings of staying on track with your list.
If you must head to the store, don't just make a shopping list. Make a map, and plan your route. Avoid the inside aisles as much as possible, and don't be duped by surprise sales or "new, improved" products. If it's not on your list, don't buy it!
Only eat at home.
Few tips are more successful at creating surprise funds than forgoing stops at drive-throughs and coffee shops. Really think about the money you'd save in one week by fixing your coffee at home and packing your lunch. Don't worry about looking ridiculous. Improving your health is always top-shelf, and with the number of stylish, effective food containers on the market, there's no reason to avoid making the jump.
Unfortunately, this can also be one of the toughest tips to follow. Pulling in for a breakfast burrito or a sandwich after work becomes habit. The problem is, these bad habits lead to excess weight—and a low balance in your bank account. Make changes easier by getting meals ready ahead of time. Take a proactive approach. Pick a time that is easiest for you to cook, and make sure you prepare several meals that are fast and easy to reheat when needed.
Even if you're working to uncover how to save money each week, you may need a title pawn to help you in the meantime. Come on into Title Tree, and we can help you get the cash you need.