All it takes is a few minutes to learn how to save money faster.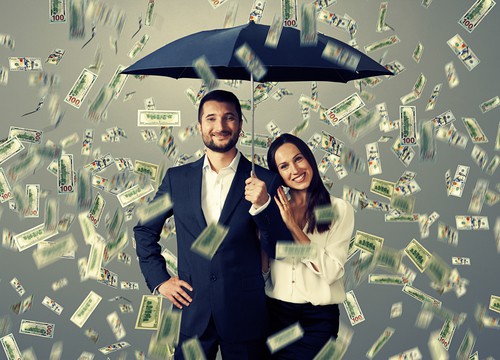 Need to know how to save money faster than ever? You're not alone. Many people feel overwhelmed by bills, especially during an emergency. Maybe you chipped your tooth or your car tire went flat? Maybe a friend invited you on a last-minute trip? Use the following tips to raise money in a hurry, no matter the reason.
Take Back Control of Your Bank Account
Debit cards have made it incredibly easy to spend money. Some people don't even have bank accounts. They pay all their expenses with prepaid credit cards. Before you know it, you've swiped away all your savings on things you often don't even remember buying.
Worse, you can overspend the amount in your account. Depending on the spending solutions you use, this could result in an embarrassing card refusal – and a stint washing dishes to pay for your bill – or in hefty overdraft fees.
Also, it's easy to sign up for automatic payments without thinking them through. From your utility company to car insurance, more vendors give incentives for paying your bills through Automated Clearing House (ACH) payments. These might seem like perks at first, but all it takes is forgetting one payment for the associated fees to outweigh the benefits.
In order to keep your account in the black, it's essential to keep an accurate ledger of how much money you have available. Write down whenever you slide your card. Send yourself reminders when automatic payments come out. There are a number of personal finance apps to help you organize your bank and card accounts, including:
You Need A Budget (YNAB)
Wally
Mint
You can also do a bit of organizing each payday and take advantage of our next savings tip.
Using Reward Cards for Extra Savings
Bank account representatives push their online BillPay features as an excellent way to avoid overdrafts. Combined with a reward credit card, you can also prevent against fraud and boost your savings.
How does it work? Easy. Instead of using your debit card for everyday purchases, use a credit card – or secured credit card – with rewards.
You don't need excellent credit to score a rewards credit card. Capital One offers lucrative cash back options, even on basic cards like the Capital One Quicksilver card. Still, not everyone wants to apply for a regular credit card. If you need to spend time building or repairing your credit history, there are several secure cards with cash back programs and other incentives.
Some of the best-secured cards with rewards include:
Discover it® Secured
State Department EMV Savings Secured Visa
SunTrust Secured Credit Card With Cash Rewards
To open a secured card, you first put down a deposit. Your available credit limit is usually based on how much money you put down in advance. Then you charge and pay your bill monthly, just like with a normal credit card. Using a reward card instead of a debit card allows you to earn free money back on every purchase.
It also protects your bank account from fraud by keeping your debit card number private. When your statement comes in the mail, go into your bank account and set up a BillPay payment to your credit card company. Most cards provide 100 percent fraud protection if someone steals your card number and uses it without authorization.
Debit cards pose higher risks. If someone steals your number, they can spend all of the money out of your account, and your bank doesn't have to give it back unless you can prove you were taking measures to protect it. In fact, banks are adopting stricter guidelines on fraud protection because of an increase in debit card-related theft. In more ways than one, using secured cards instead of debit cards lead to big savings.
Reign in Spending by Shopping With Cash
One of the most helpful tips for saving money is to go old school. More people shop more smartly when they're handling cash. Holding real money helps them stay aware of how much they have to spend on groceries or during a night out on the town. A dwindling supply of dollars is an effective motivator when it comes to skipping fast food and going home to cook supper, along with many expenses we repeat every day without ever thinking about the money we're spending.
By taking control back of our bank accounts, being rewarded for every dollar we spend and limiting the funds we have for random purchases, we can save a surprising amount in record time.
Even if you're working on how to save money fast, you may need a title pawn to help you in the meantime. Come on into Title Tree, and we can help you get the cash you need.