Are you ready to invest in your future? If so, it's time to learn how to save money for a house.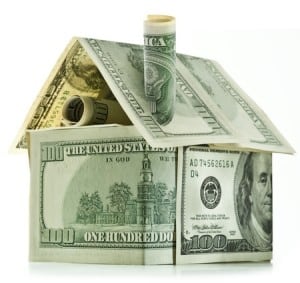 Discover how to save money for a house, and start investing in your own future. With today's low rates, buying is less expensive than renting, even when insurance, taxes and maintenance costs are included. New programs allow those with good credit to access financing for 0 – 3 percent down.
Borrowing with Bad Credit
While some say the housing market has radically changed since 2008, that's not entirely true. If you have bad credit, there will still be sub-prime lenders willing to do business with you. There are many programs allowing for a small down payment. However, closing costs and other fees may not be able to be wrapped into your loan.
One major difference is the financing available for property investors. In the mid-2000s, millions of dollars in real estate were controlled by hobby landlords who found they had unlimited borrowing power. As unexpected problems arose, one by one they lost their loans. In today's market, investors are often expected to raise a hefty 35 percent down.
Meet with a local mortgage professional to identify your best options. Community grants and special lending programs could be your ticket to home ownership. You also get a better idea of the price of the home you'll qualify for and what you'll need for your down payment and fees.
You may also discover you're better off taking a year to improve your credit before you apply for a mortgage again. While it may not be the answer you're looking for, you wind up with the ability to save even more for your down payment.
Start Saving Now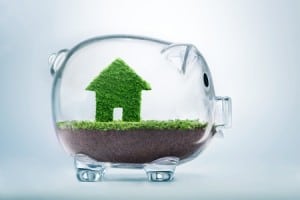 Focus first on hefty savings, like refinancing your student or auto loans. Put services—like cable, Internet and expensive cell plans—on hold or cancel your accounts. Consider selling expensive items or collections you no longer use. Put that money back toward your future home purchase.
The Simple Dollar has hundreds of ideas to offer for saving over the long-term. Over a year or two, the dollars and cents really add up. Here are a few of our favorites:
Sign up for customer reward programs. Consumers with bad credit will find it easier to get store credit cards, and they often provide special discounts. As long as you pay off your bill in full, you'll never have to worry about paying their ridiculously high-interest rates. Other stores have punch cards or debit cards that allow you to earn free products or money back on every purchase.
Stick to your shopping lists. Before you head to the store for anything—groceries, toilet paper, clothes for the kids—make a specific list. Do not buy any other items, no matter how essential they seem in the moment! If they're really that important, you'll remember the next time you make a shopping list.
Have a sale. You don't need to get rid of big-ticket items in order to make a big impact on your savings. Go through your closets, your toy chests and through your junk drawers. Remove everything you haven't used in the last six months and put it up for sale. You can park items on tables outside your garage, or take advantage of online sale opportunities. Facebook, Amazon, eBay, and Craigslist are just a few you can try. Pack the proceeds away into your savings account to avoid splurging.
Get healthy—eat at home, drink water, and throw the cigarettes out. This is probably where you'll feel the biggest pinch. When you quit smoking—or eating excessive amounts of caffeine and sugar—your body takes a hit. You may have flu-like symptoms for a week or more while you adjust. After you're free of these habits, however, think of all the extra money you'll have to pad your bank account.
Use the programmable features on your thermostat. Heating and cooling expenses make up more than half of your electricity budget. Programmable thermostats allow you to control your HVAC costs whether or not you're at home. Unfortunately, fewer than 10 percent of homeowners have even learned how to use these features. Get the leg up and save significant cash by taking a few minutes to learn how they work.
Just one or two of these ideas will help the money for your new home grow. Before you know it, you'll have more than enough for your new dream home.
If you're working on learning how to spend less money on rent and save money for a house, an auto pawn could help. Call your nearest Title Tree location for help now.