Learn how to save money in college without stressing over the basics.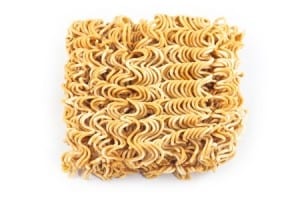 Do you need to know how to save money in college? You're not alone. Working and studying can stress you to your limits, and it's important to have enough time to perform your best. Sometimes the best option is working less and being more careful with how you spend your resources. If that's your situation, these simple tips should help you stretch your funds to cover all your bases.
Put Your College Meal Plan to Work
Without fail, students waste money on food, drinks and snacks when their room and board expenses include more than enough meal choices to keep you satisfied all semester long. Make sure you thoroughly understand your meal plan and what it provides you with throughout the day. Too many students skip dinner at the cafeteria and order pizza at the dorm when dinner meals can be used to stock up on snacks you can feast on all night long.
You'll want to make sure you understand the rules for taking food out of the cafeteria before you do anything. Some schools even provide evening meals in take-out containers for the sake of their busy students. If yours doesn't, it might be a good idea to ask. If yours doesn't, or if you have no way to reheat your meals, consider an insulated thermos or reusable lunch bag.
You can also make sure you're getting all of the foods you're allowed. Stock up on fruits, salads, drinks and condiments. Many of these items can be safely stored in a fridge or cooler back at your dorm. If you don't want them, you might be able to sell them to friends for pocket change. You're getting charged for it anyway, so take full advantage of what your meal plan.
Educate Yourself on Student Privileges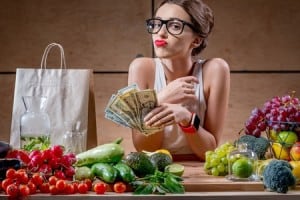 Many colleges offer their students services above and beyond providing an education. There may be a medical clinic offering free physicals or flu medication. Use of the pool and gym are often included in enrollment. Everything from computers to disc readers may be available through the library. And clubs – from target shooting to mime troupes – give you plenty of opportunities for entertainment and socialization.
In addition to these college-sponsored activities, businesses in the area may offer benefits to college students. The movie theater, skating rink, golf course and other businesses often have free nights for college goers. Businesses in the area regularly have special discounts for students too. All you have to do is ask. Talk to the administration office to see if they have a list too. You'll be surprised at how much money you can save while still having plenty to do!
Trade with Your College Roomies
Roommates aren't always the best of friends – or comparable sizes – but you may find another student you get along with who is roughly your size. Instead of buying new clothes when your wardrobe feels old, offer to lend a friend an outfit in exchange for one of theirs. Clothes swapping will keep you looking your best while clearing up plenty of room in your budget for school supplies and gas. You can do the same thing with video games, movies, books, magazines, and other goods.
Carpooling can work the same way. Whether you're heading to the mall or out of town for a concert, use the buddy system. You can trade who drives back and forth or offer the friend who's driving some money for gas. Relying on your fellow students goes a long way in curtailing your expenses during the college years.
Struggling to cover all your bases? If you're working on learning how to save money in college, an auto pawn could help. We're here whenever you need extra cash. Call your nearest Title Tree location for help now.