Can you learn how to save money on your electric bill without feeling a pinch?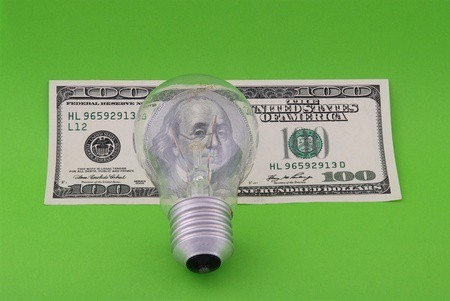 Discover how to save money on your electric bill without burning up this summer with a few simple tips from Title Tree. We all know the air conditioner uses more power than any other feature in your home. It makes sense then to go after utility savings by letting up on cool air. How can you in the misery of Georgia's wet heat? We'll show you a few tricks, along with hidden ways to save electricity all year long.
Save on Electricity with a Dehumidifier
You know the feeling of stepping out into the sweltering summer air? High humidity prevents your body from sweating, so all of your body heat stays trapped in your skin. It immediately makes you feel hotter than you would otherwise. Your first defense against the heat then is removing some of the moisture from your indoor air. It's like adding a turbo-booster to your air conditioner.
After just a few minutes, you should notice your AC seeming to work a lot better. It's not, but you'll feel more comfortable just the same. As dehumidifiers don't have to run very often to be effective, and because they don't use as much energy, your electricity bill will be smaller without you having to feel uncomfortable.
The opposite is true as well. During the winter months when running the heat is necessary, a humidifier will allow you to stay warmer while using less heat. Just make sure to keep humidity levels between 30 to 50 percent to avoid the health effects related to poor indoor air quality.
Keep Cool While Cutting Your Bills
Do you understand your HVAC filter? Most homeowners think this filters the air in your home and makes it easier for you to breath. As long as they're not seeing signs of dirty indoor air, they don't worry about changing the filter. It's also easy to forget about unless marked on the calendar. Out of sight, out of mind plays a significant role in poor home maintenance, but ultimately you do see the results – in rising monthly bills!
While the filter in your furnace or air conditioner does have a slight impact on your indoor air quality, it mainly filters the air for the sake of your machinery. The cleaner your unit, the less it works to cool the air and push it around your home. Reducing the resistance of dirty air immediately cuts your bills by allowing it to do more with less energy. Speak with your HVAC technician about the best filter and filter changing schedule for your equipment today.
Put Your Programmable Thermostat to Work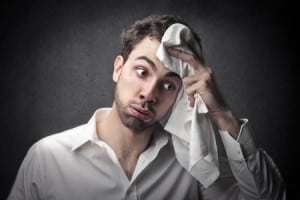 The majority of thermostats sold today come with programmable features. Some are even predictive – they program themselves based on your regular habits! Others use weather sensors or monitor your home activity while maintaining home comfort. There are units you can control by Wi-Fi from anywhere and those with remotes you can use from anywhere in your house.
The problem is that despite having these new features, only 10 percent of homeowners use them. When the average home would save 15 percent off their air conditioning bill and 10 percent off their heating bill, there's no reason to let the learning curve get in your way.
If you're not sure how to operate your programmable features, ask your heating and cooling specialist for help, or recruit a tech-friendly friend to help you figure it out. You aim to save a significant amount.
Even if you're working how to save money on your electric bill, you may need a title pawn to help you in the meantime. Come on in to Title Tree, and we can help you get the cash you need. Use it for necessary upgrades – like a dehumidifier you can use to lower your bills throughout the season – or for covering your finances while you deal with the summer's heat.