Everyone wants to save money, but not at the cost of convenience. Follow these tips to learn how to save money on your utility bill without sacrifice.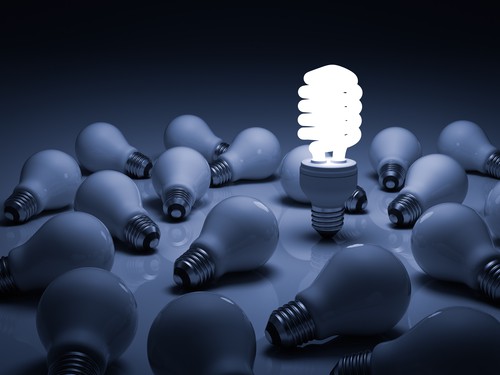 Want to learn how to save money on your utility bill? From light to air conditioning, many electrical costs are largely non-negotiable. After all, you and your family members need a well-lit home to live your best life. Yet cutting your electrical bill down by even a little can truly add up over course of the year. If you're wondering how to save money on electric bill payments without sacrificing your lifestyle, keep reading for the tips you need to cut costs.
Explore the Small Ways to Save Money on Your Electric Bill
These minor tweaks and changes can add up to big savings:
Install the Right Lights
LED lighting is far more efficient than either incandescent or CFL bulbs. Though they require a significant investment upfront, they light will last decades. You can even take your LED bulbs with you when you move. Smart lights require a larger investment, but you can program them to automatically turn off when you don't need them. Furthermore, some lights are even motion sensitive, so they only turn on when someone else is in the room. There's no need to pay to light-up a room that isn't in use!
Avoid Being Late on Your Bill
A lot happens with your energy bill when you're late. First, you'll get a late fee. The utility company may shut off your electricity, which means you'll need to pay a reconnection fee. Finally, you will often need to put down a deposit to ensure your utilities aren't cut off again. What we have here is a bunch of unnecessary, avoidable expenses—just because you were late. At all costs, avoid tardy payments on your electric bill.
Automate Your Systems
Putting your HVAC system and water heater on timers can prevent you from using up electricity when you don't need it, while still ensuring that everything is working when you do. This can be a lot more reliable than just remembering to turn things off and on, and will save you money over time. You can also get special power strips that will turn off entirely when idle, allowing you to avoid unnecessary power drain.
Discover More Significant Ways to Save Money on Electricity
While some of these steps require a bigger investment, you can end up making back the money you spent plus much more over time:
Insulate Your Home
Insulation makes a big difference in whether your heating and cooling system is efficient. Install new weather stripping, put down door draft protectors, and seal up any gaps around your windows. If your home is older, you may also want to consider adding blown-in insulation in the attic or redoing the insulation in your walls with foam.
Buy the Right Appliances
As you replace your appliances, keep an eye out on energy efficient models. There are televisions out now that cost only a dozen dollars to run a year. HVAC systems, refrigerators, washing machines, and dryers tend to be the largest users of energy in a household. Water heater upgrades, like tankless water heaters, can also save you a significant amount of money.
Rely on Alternate Energy
You can run some energy items, like outdoor lights, solely on solar energy, rather than eating into your home's main power draw. Also, consider things like leaving drapery open during the winter (to warm your home with sunlight), or leaving screened windows open during the summer to cool your home.
Are you worried about your monthly energy costs and looking for how to save money on your utility bill? The above habits will cut your spending over time, but you might need help sooner than that. Visit your nearest Title Tree store for more tips on spending less – or if you need a little help making ends meet right about now.