We'll show you how to save money to be a stay at home mom without financial worries.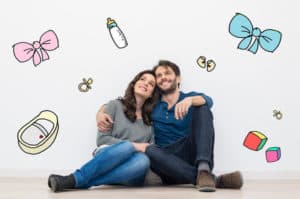 Know how to save money to be a stay at home mom? Then you're part of a growing trend. Having a SAHM in a two-parent home is on the rise. It's not the right choice for every mother, but it's possible given a bit of sacrifice. We'll walk you through the steps needed to ensure you're home with your child in no time.
Step One: Track Your Spending
According to The Simple Dollar, budgeting issues boil down to one simple rule: spend less than you earn. Unfortunately, many people struggle to keep an eye on their expenses. They swipe or tap their funds away in too many micro-transactions for anyone to remember. Starting today, keep a tiny notepad ready and jot down whenever you spend any money. The habit will make you think twice about your purchases, and it's an essential part of planning your new career as an at-home mom.
Step Two: Weed Out Wasteful Repeat Purchases
Many times, our worst purchases are simply bad habits with no positive or fulfilling impact on our lives. We stop for coffee every morning, but more often than not, the coffee is too strong or too hot. We buy lunch with our coworkers from restaurants we don't really like. Going to a restaurant after church might be a common occurrence, when cooking at home would be cheaper, tastier and not much effort. Why do we do these things? We're used to them. Unfortunately, change feels uncomfortable at first, so you may have to adjust the routes you usually take, or eat in another area of your workplace, in order to resist temptation.
Step Three: Prioritize Your Other Expenses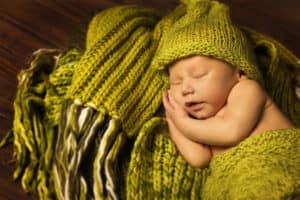 Extended cable, internet and cell phone packages are supposed to offer you savings, but often they provide services you don't use, and there are cheaper alternatives. Products like SlingTV, pay-per-game programming and prepaid cell phone family plans are delivering more bang for the buck at budget prices. Skimming the fat here could save you thousands of dollars a year, but many parents are afraid to pull the trigger for fear of high cancellation penalties. Before you let a contract hold you hostage, call the business and ask about early cancellation fees. They may be less than you thought.
Step Four: Consider Refinancing Your Loans
Mortgage rates are historically low, giving you the chance to save a bundle each month through a lower house payment. Have an expensive car lease? Use a service, like SwapaLease.com, to find someone to take over your payments. Yahoo Finance advises owners with an expensive car loan payment they want to get away from, which can be a much trickier of a predicament. As tough as these changes can be, they also make the biggest impact on your monthly finances.
Step Five: Put the Money You Save Into a Bank Account
Online banking has made it possible to easily create specialized accounts for savings purposes. It's as common to have accounts dedicated to vacations and holiday or birthday gifts, as it is college and retirement expenses. Take the money you've saved by trimming the fat, and put it into your SAHM savings account. It's good to have a financial cushion just in case it's needed. This simple act will also help change your financial mindset.
Being a parent is an enormous responsibility. Embody it early on by revising your finances to fit your new role. Even if you're learning how to save money to be a stay at home mom, you may need a title pawn to help you in the meantime. Come on in to Title Tree, and we can help you get the cash you need.