"How do I stick to my budget without losing sight of what's most important?"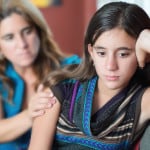 Learning how to stick to your budget without sacrificing family fun is a bit of a balancing act, and every once in a while, it's the source of family fights. Children may have unreasonable expectations or assume you're not putting your money where it's needed the most. Truth be told, most parents struggle with this, so you're not alone with it. Thankfully, there's help if it's needed.
Following these simple tips can help you stay true to your budget while making enough room for family fun:
Talk with your children about money.  
Some parents refuse to talk with their kids about finances in any way. Why? Most likely because they were frightened by bill problems when they were children. There's nothing quite as powerless as being in a struggling family when you don't have a way to contribute. However, it's important for parents to understand the power you gift your children by giving them appropriate information.
"We shouldn't spend all of our money on entertainment. We still need to pay our bills and put money away in savings, so we'll have to decide. Would you rather go to the movies tonight or skating tomorrow?" These kinds of discussions put kids with you in the driver's seat. Talking about budgets, planned spending and investing in ways you feel are truly valuable help prepare your kids for spending money of their own. It also gives them a sense of security because they see the way you spend money is under control.
Find free activities.  
Every community has free things for children to do, but they might not be so obvious. Just finding out about them can be difficult. The public library can be an excellent source for announcements. Schools often are the first to hear about new clubs or kids' nights in the area. Your local community center, parks and recreation, the visitor's bureau or even Facebook buy and sell groups can also be good sources of information.
In addition, every area has opportunities for free fun for family groups by way of people creating their own opportunities. Use a free app on your phone to go geocaching—or make a cache with your family—or invite the kids on a survey of the neighborhood they can use later to draw a map. YouTube and Pinterest are both great places to shop for ideas on free and fun things for parents to do with their children.
Spend money wisely.
Chances are there are several paid activities your kids would like to do with you. When deciding on what types of family fun to invest in, it's important to take an educated approach. Using similar methods to discovering free opportunities, strive to find out about absolutely everything available in your area. Then discuss them with the kids.
You don't have to do everything at once. In fact, you should do your best to spread activities out to get the most bang for your buck. If you're always taking part in big events, it can be easy for your children to start taking them for granted (and for taking part to become less fun for you and more of an obligation).
According to US News & World Report, one of the easiest ways to save is by purchasing family memberships to nearby museums, zoos and other hot spots from your local library. Entrance to one of these spots for one day for a large family is often more than the cost of the family membership, and you can visit many times in a year for one price.
Save money as a family.
Put a schedule together, and post it on the fridge so everyone in the family knows what to expect. These systems help remind kids about everything you are doing together. They're also very helpful when it comes to making last-minute changes. Did you just hear about a play you know your kids would love? Ask them to go over the schedule with you to decide how to make it part of your overall plan.
Reinforcing the idea of carefully investing your money in the most enjoyable activities will help them get more value out of every dollar they spend throughout their lives. Plus, you'll save money without skimping on the important things.
Even if you're working on how to stick to your budget, you may need a title pawn to help you in the meantime. Come on in to Title Tree, and we can help you get the cash you need in a pinch so the kids don't wind up disappointed.