What would you do with a partridge in a pear tree? While we may not give away a bird or a tree, the Loganville Title Tree is offering the 12 Days of Christmas drawing to qualified customers this holiday season.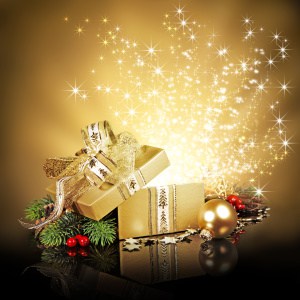 Oh, the "12 Days of Christmas." Just thinking of the ever-so-popular song lyrics brings forth warm fuzzies and holiday spirit. And who wouldn't love 12 Christmas gifts? At the Loganville Title Tree  we are doing the Christmas season right this year, sticking with the spirit of the 12 Days of Christmas and offering 12 holiday drawings for our valued customers.
We couldn't just do one little drawing. We had to go big for our customers. These holiday drawings are tokens of our appreciation for our customers. So let's get to the good stuff already. What will the 12 giveaways be and how can you win one?
Here's how you can qualify for Title Tree Loganville's 12 Days of Christmas Giveaway:
Be a current customer OR a new customer.
Be current on your title pawn loan payments.
Show up at the Loganville Title Tree location at 4152 Atlanta Hwy to enter your name into the drawing!
What types of giveaways can you expect? Well, we have to keep a few secrets, but here are some clues to what will be under the Loganville Title Tree Christmas tree this season:
Household goods
Gift cards
Gas cards
Awesome stuff you will love
We will start drawing a lucky winner each day December 12th through Christmas Eve. Winners can expect to receive a phone call from Loganville Title Tree to let them know they can come to pick out a gift from under the tree. For your convenience, we'll even be open on Christmas Day.
Holiday Giveaways AND Holiday Cash—Loganville Title Tree Has Your Back
When you come in to see us at the Loganville Title Tree branch to get your entry in for the drawing, ask us about our holiday cash loans. Whether you need extra money for a few special gifts for loved ones or holiday travel or funds for higher utilities and other costs that crop up this time of year, we can discuss the best options for your unique situation.
You can always expect to find a friendly, professional Title Tree employee ready to help you. We pride ourselves on offering individualized services catered to your needs.
Our loan qualification process is super-fast and simple, which we know is important to you during this busy time of year. If you plan to take out a new loan with us, please be prepared to bring us your car title, vehicle, government issued identification and proof of income. Within 30 minutes, we will be able to give you your loan, and you can drive away with your car and cash in hand.
For more information about our quick cash loan process or the 12 holiday drawings, contact us today at 770-464-5800 or stop by and see us at the Loganville Title Tree location at 4152 Atlanta Hwy.