Willing to learn how to make a budget that works? We'll show you how step-by-step.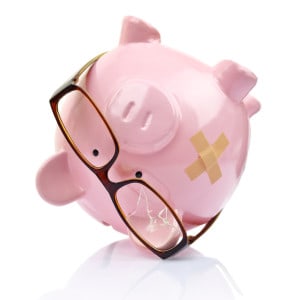 Learn how to make a budget from Atlanta's experts in alternative financing services. Title Tree helps people revitalize their personal economies. We've scoured the research to find the pointers that will help you to make ends meet and then some. Follow these step-by-step instructions for freeing yourself from worry and debt:
Step One: Start Saving Today
It may seem like advice meant for those with money to spare, but there's something psychological about putting money away – whether you're saving for emergencies or for a rainy day. Science tells us that the more money you save, the more you'll sock away. Over time, you'll naturally curb your spending habits so you have room in your budget for investing and saving your funds. Just start small.
Convinced there's no way you can save any money at all? Then you need a savings account more than anyone else. You may need to put aside $25 to open a savings account, but then start putting away at least $5 per check. That amount may come out of your grocery fund at first, but it's well worth the effort!
Step Two: Decide How to Treat Yourself
Research also proves we humans are compelled to spoil ourselves. You can plan this and control the outcome, or you can push yourself to the breaking point and risk a major splurge. Forget about strict budgets. They don't work, and they leave you at real financial risk.
Instead, consider the ways you treat yourself every week. Do you go to lunch with your coworkers? Do you get coffee with your friends? Would you rather go out dancing once a week or hit the BINGO parlor on your days off? Be realistic with how you spend your money. Which treats mean the most? Limit yourself to one a week. You'll save, but stay satisfied enough to stick with the rest of your budget.
Step Three: Prioritize Your Bills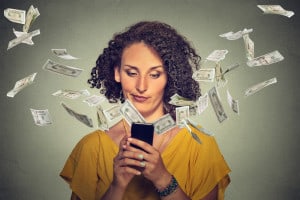 Once you've worked your savings and your id into your budget, it's time to focus on your bills. Which need to be paid right away? Which bills can be juggled if need be? Which can be placed on hold or ditched entirely?
It's important to note that every single person who successfully manages their personal finances has to make these decisions. It doesn't matter if you make a $1000 a month or $100,000. Prioritizing has a positive impact on your mental money management.
Rent, utilities, medicine and food come first because they're essentials to your survival. Next are the purchases that protect you and your assets. These include insurance, transportation and clothing needed for work, and similar expenses. Luxuries and conveniences need to come last, even if you're already locked into expensive payments.
Remember, you often have the option of putting services like Internet, cable, newspaper subscriptions and your cell phone on hold during times of intense financial stress. You may also be able to downgrade to lower payments or pay a penalty to get out of a contract early. Carefully consider whether this is a financial move you want to make, or if the expenses you currently have are manageable and necessary.
Step Four: Make SMART Financial Goals
Sticking to your budget is much easier when you have short- and long-term goals in mind. Research shows there's a more effective way of making them too to help us stay focused.
To be SMART, goals must be:
Specific
Measurable
Actionable
Realistic
Timely
What does that mean exactly? Your goals must be specific. "I want to own a home someday," doesn't give you much to plan by.
A good example of a short-term goal: "I want to save $40 a month to buy my son an XBox for his birthday." You can measure your success every month by checking the total you have in your savings account. You can plan your action by deciding where that $40 will come from. Will you conserve on gas? Or will you sell a few items every month on eBay? How will you find that money?
Smart goals are challenging but possible too – they're realistic. Most people could save $40 a month, but not everyone could afford a surprise $400 purchase, which is why you plan to save over time. Finally, the best goals have deadlines. Why? Because they keep you focused. By using the latest research on spending, saving and planning to your advantage, you'll have your budget in order in no time.
We hope these tips on how to make a budget will help you stretch your funds further than ever before. However, if you run into the need for extra money, we're here to help you. Call, click, or come into the Title Tree nearest you, and you'll see why we're known for our excellent customer service – and the best rates in town.