Transportation is an important everyday expense, so many people are trying to find out how to save money for a car.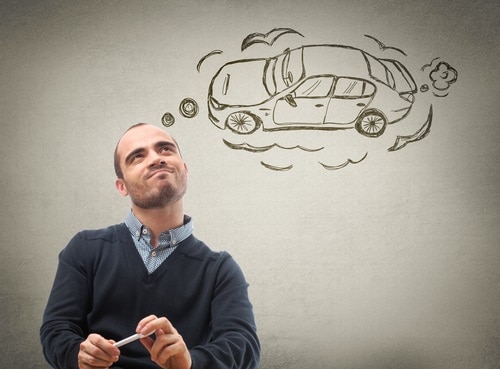 If you currently take public transportation, ride a bike, or walk to school or work, then you are probably wondering how to save money for a car. Cars come in a variety of prices and conditions, which means it's easy to find a cheap car. But with such a low price often comes the fact that it's a lemon or a junker. That doesn't mean a cheap car has to be unreliable or a poor performer. But on the other hand, having a more substantial car buying budget makes it easier to avoid having to buy a hunk of junk. Whatever your situation is, the following advice will help the next car you buy get you from point A to B in a reliable fashion.
Saving Money for a Car
If you want to save up some cash for a car, there are a variety of methods at your disposal. One way is to use a cash back credit card. You can use this credit card to pay for almost anything you would spend money on anyway. That includes bills, groceries, gas, and gifts for the next holiday gift giving season. Depending on the credit card and what you choose to buy, you can expect anywhere from one to five percent cash back. Just make sure you pay off the credit card in full each month to avoid paying any finance charges.
Cut Your Expenses
Another way to save money for a car is to cut back on discretionary spending. Discretionary spending refers to costs that are not absolutely necessary for daily living. For example, going to see a new movie during the opening weekend is a discretionary cost. But paying your rent each month is not discretionary. That's because you do not have any discretion if you pay rent or not. If you don't pay rent, you will find yourself homeless.
Cutting back on spending won't be the easiest way to save money for a car. But it will be one of the most effective. And if you are only cutting costs this way to buy a car, once you purchase your vehicle you can go back to spending the way you used to. However, you might be happy to discover all of the money you were able to save. You might make a few of the discretionary cost cuts permanent.
Finally, you can host a yard sale. If you live in a large household and the last time you moved was more than five years ago, you probably have a lot of stuff you don't need or want anymore. Until you slow down and think about it, you don't know how much furniture, electronics, clothing, and junk sits around your home without any purpose. Depending on where you live, you can easily make a few hundred dollars in a single weekend morning.
Buying a Good and Cheap Used Car
No matter how much you save, you may not have as much money for your car budget as you would like. If you find yourself in this position, keep a few tips in mind to get the best car you can for the budget you have.
First, have a good idea of what a car in a given condition is worth. You can do this by doing research ahead of time before you hand over the money or take a look at the car. One excellent source of information is Kelley Blue Book. On its website, you can enter information about the car. Research the make, model, mileage, features, and condition to get an idea of what it's market value is worth. This will prevent you from getting ripped off when you buy your used car.
Second, look for a used car at a reputable dealership. Dealerships that have permission to sell a particular brand of vehicles are more likely to provide warranties on the used cars they sell. Also, they conduct more stringent inspections on the cars they sell. In fact, many of the used vehicles at these dealerships will consist of certified pre-owned vehicles. Another good type of dealership to buy a used vehicle will be at one that is part of a major chain, such as CarMax or CarSense. They focus on selling and buying used vehicles and typically have warranties and no-questions-asked return policies.
Third, no matter where you buy your used car, make sure you get a copy of the CARFAX report. This will provide a history of the vehicle, including whether it's been in an accident. It's also a good way to know if the person selling you the used vehicle is being honest or not.
Visit your nearest Title Tree store for more tips on spending less – or if you need a little help making ends meet right about now.