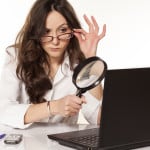 If you haven't already gotten to know most national title pawn companies you'll likely be very surprised by how much their services differ from Title Tree. We offer an exciting new form of short-term financing, while they're closer to typical pawn dealers. The biggest difference between our services is that we aren't also a used car dealer, so we don't present a conflict of interest.
Here are a few different forms of short-term financing and how Title Tree's title pawns compare:
Title Pawn vs Pawn Shops
A pawn shop takes control of your property, tries to talk you down to the lowest amounts possible and staff often use the psychological impact of shame and fear to take advantage of customers. If you aren't able to pay their terms in 30 days, you're out of luck. Your property gets sold to the highest bidder, and you're likely still stuck with a pawn loan that can continue to rack up fees until the full balance is paid.
At Title Tree, we appreciate your business because we're not relying on the sale of lost items. We earn a modest amount of interest and work to come to a repayment arrangement you can fulfill. Why? We know receiving those timely payments is best for both you and our business, and we're proud that many of our clients have preferred our financial products to traditional loans.
Title Pawn vs Payday Loan
With a payday loan, you secure your funding with a paystub and a pre-dated blank check. The service can often provide people with fast cash for moderate fees, though there are a few bad apples taking advantage by charging outrageous interest rates. The biggest drawback to this kind of financial product is that it's only available to people who already have a bank account and a job. People who are self-employed and those who may have a bad history with checking don't qualify.
With a title pawn, you only need to show income. That's typically from a job but can also include money from social security or child support payments, FIP, self-employment, student loans or other non-traditional sources.
The biggest differences come down to repayment. In many states, writing checks you can't cash is now considered a crime. If you don't repay your loan on time, the paycheck loan company may attempt to deposit the check you've given them to secure your account. If it bounces, you could be in danger of being arrested. In contrast, Title Tree is dedicated to working with you on repayment plans that won't put you in danger of going without.
Title Pawn vs Traditional Financing
A need for good credit isn't the only way a bank loan differs from obtaining a title pawn. Bankers have to make sure the information on your application effectively manages their risks. If you're asking for a loan for holiday gifts, for instance, they're likely to turn you down. The same is true for paying overdue bills, covering checks or buying food at the end of the month.
In addition, bank loans are often slow, taking several days to be processed. If you do get an acceptance, it may not be in time to take advantage of flash sales so popular in between Thanksgiving and the New Year. One of the biggest benefits to a title pawn is having access to ultra-fast financing. You can have the money you need in just 30 minutes, and no one will police the way you spend it.
Call your nearest Title Tree store for the kind of customer service you could never get from national title pawn companies.