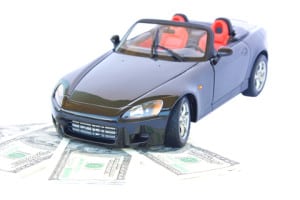 Getting a title pawn in Atlanta can help you handle big bills that come with the start of a new year. To make the most of this convenient new form of financing, you need to know what it really entails.
Georgia law strictly controls how financial products can be advertised. What you may hear described as a "title pawn" here can be confusing. Unlike a pawn shop, these financers don't trade you cash for your car. They do allow you to secure cash with your car title, however, and will offer you generous repayment plans. These are the same arrangements that, in other states, are often referred to as "title loans."
This financing method provides cash in just minutes of receiving your application. There's no lengthy waiting process as there is at a traditional lender. The office staff will look over your car, your paperwork and hand over the cash you need on the spot. The interest you pay may be higher than a typical bank loan, but you'll have a number of affordable repayment options. The most convenient aspect to a title pawn in Georgia is the ability to stay driving while you enjoy the payout and during repayment.
The start of the year can bring all kinds of surprises. Hopefully most of them are happy ones, but no one can avoid problems forever. When financial hiccups arise, consider an affordable, fast and convenient alternative to traditional lending.
Visit your nearest Title Tree location for the information you need before you start selling your belongings at pawn shops.