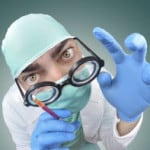 Online title pawns are one of the few ways you can get massive amounts of cash within minutes. It's perfect for situations where you need a medical procedure done now, but don't have the cash for your copay. In some situations, offices require payment of the total amount of your healthcare upfront. If you're in pain and need help, don't suffer through the wait of a traditional loan application. Grab your car's title and head to a title pawn financer today.
Medical Insurance Copays Prevent Necessary Care
Did you know insurance companies can postpone surgery that has been deemed necessary to prevent the spread of cancer and other potentially deadly conditions? Insurance companies are not required to cover operations until you can pay your copay, and without their permission, hospitals and doctors are sure to turn you away. If you wind up in this position, know that online title pawns can be there to help you get into the doctor right away instead of making you wait for months while you save money.
Dental Problems are Rarely Covered, Even Serious Ones
Oral infections can leach into the blood system, creating serious health issues that could result in death. A young man – a young father – passed away just a few years ago from an abscessed tooth. He'd gone to the ER but then couldn't afford the medication he needed to get well. Never worry about being able to afford life's necessities again. All you need is your car title and a source of income for repayment to get online title pawns.
Real people often struggle to see a doctor when their lives are on the line. Don't wind up one of them.
Call your nearest Title Tree store for information on using an online title pawn for healthcare today.