With a house full of hungry people ready to eat, what are you going to do?
You need quick easy meals ready to go. When everyone is home together, you may feel willing to try a new recipe or explore with unique flavors to keep things entertaining. For others, holding to an uncomplicated menu of familiar foods and tastes affords comfort. Plan what works for you and your family.
Here are tips and tricks to help you feed everyone in your house. Remember, during the holidays when your relatives visit and there are more guests to feed?  Whether you cook, prepare, pick up, or order food for take-out, you want to have enough to go around without overspending.
These recipes and resources will save you time and money. Preparing delicious meals everyone will eat is the goal. We hope one of our choices will work out well for you. Feel free to modify these meals to meet the specific dietary needs of your loved ones.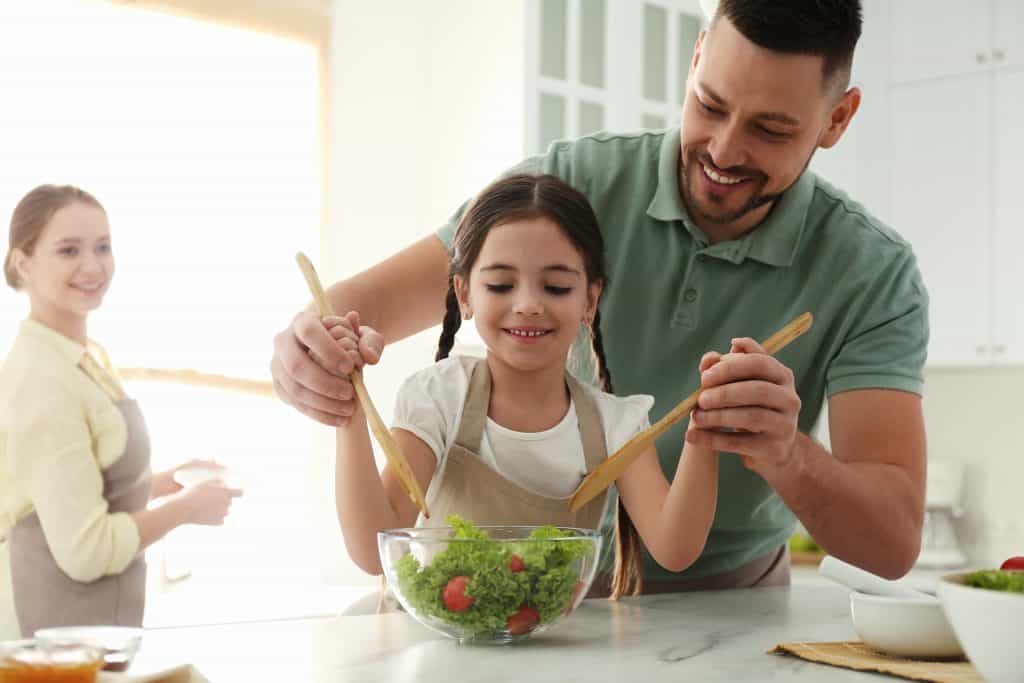 Quick Easy Meals
Not to worry, these quick and easy meals keep and re-heat well. When food is good, we eat leftovers quickly and that is ideal. We found great ideas in the  Super Speedy Meals from the Pantry on recipes.com. We think you will love the ones here that we love. They might even become household favorites.
Quick Marinara Sauce
Look for canned tomatoes and any type of pasta noodles in your pantry. This homemade marinara sauce only has five ingredients: olive oil, garlic, tomato paste, canned crushed tomatoes, and basil. The whole dish will take you about 20 minutes. Get the entire recipe here.
Here is a tip to help savor the flavor: Of the five ingredients, the canned tomatoes are the base of your sauce. For a more flavorful sauce, use the best quality canned tomatoes you can get.
In thirty minutes, you can serve a filling and healthy meal for the whole household. You need these three ingredients: canned black beans, canned whole tomatoes, and rice. Nonessential ingredients sun-dried tomatoes, onion, jalapeno, and cilantro provide the flavor boost. However, jarred salsa is a suitable substitute to spice up your beans.
Peanut Butter Pancakes
These pancakes are good for breakfast, lunch, or dinner. This recipe makes average pancakes more delicious with peanut butter. Add any nut butter to a traditional pancake mix for a special treat. The entire recipe is available at recipies.com. For the perfect pancake, pour about 1/4 cup batter onto a hot nonstick skillet or griddle. Flip over when you see bubbles covering the top and golden-brown edges.
Additional Resources
These online resources are great for more helpful meal-planning tips to help you spend less and eat better.
Tips for Every Aisle – Use these tips to fill your cart with budget-friendly and healthy options from each food group.
Sample 2-Week Menus – These sample 2-week menus are for any person or family wanting to follow a healthy diet at a modest price.
MyPlate Plan – To learn about your food group targets, use the personalized MyPlate Plan tool.
ChooseMyPlate – A reliable resource for more information on meal planning.
Title Tree is your resource for budget-stretching tips. Please contact us today if you need a little help making ends meet right about now. We are here to help you.