Find out how to save at Starbucks so you can enjoy your coffee for as little money as possible.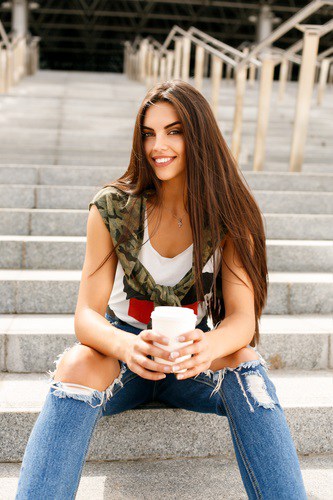 Millions of people around the world love their coffee. They love it so much they're willing to pay several dollars for a single serving. If you're one of these people and you like to visit Starbucks often, those dollars can add up and result in some significant amounts of money. Luckily there are a few tips on how to save at Starbucks so you can get your coffee fix without spending more than you have to.
Tip #1: Don't Let Them Dilute Your Order
A few drinks at Starbucks, such as tea, aren't served at full strength. What baristas usually do is pour the full strength tea, then dilute it with water. So instead of buying your usual cup of tea, buy one that's half sized, but ask for no water added. Then, simply add the water yourself so you'll get your usual amount of tea at the concentration you prefer.
Tip #2: Go to Starbucks on Your Birthday
Starbucks appreciates its customers and they show this by giving them a birthday present. If a customer visits Starbucks on his or her birthday, they will receive a drink or food item at no charge.
Tip #3: Order a Large Serving of Coffee and Save at Starbucks
Buying in bulk saves money on a per unit basis and coffee at Starbucks is no different. So instead of placing multiple orders of coffee for your next office purchase, consider buying a French press order or two. Each French press provides 32 ounces of coffee, which is plenty of coffee for three or more people. In the end, everyone gets the coffee they want for roughly half the price.
Tip # 4: Become Part of the Starbucks Rewards Program
Frequent Starbucks customers can earn free drinks and food items by joining the Starbucks Rewards Program. The more purchases they make, the more rewards they will receive. They will also be eligible for exclusive discounts on their Starbucks purchases.
Tip #5: Get a Small Cup
Most people will choose from three sized cups at Starbucks. The smallest size on the menu is the Tall. But customers can get an even smaller size called the Short if they only want eight ounces of coffee. This is great for those who need a little pick-me-up in the morning.
Tip #6: Look for Free Refills
If you like to spend hours on end at Starbucks, then you have no reason to pay for a refill on coffee or tea. As long as you pay with the Starbucks app or with the Starbucks card, you can get free refills for as long as you sit inside a Starbucks café. This benefit doesn't apply to those who order premium drinks, though.
Tip #7: Begin a Career at Starbucks
If you enjoy drinking coffee, you'll probably enjoy making it, too. In addition to the opportunity to create fine cups of coffee, Starbucks baristas also get employee discounts on their Starbucks purchases, as well as free Starbucks coffee.
Tip #8: Bring Your Own Cup
If you provide your own cup, you can save 10 cents on your order. The cup must not be disposable, though. Another benefit of using your own cup is that if you're with some of your friends or coworkers, you can order the French press and share your bulk coffee order with others in your group.
Tip #9: Take Advantage of Special Promotions
Starbucks is famous for having special promotions that provide significant discounts on certain items. You can learn about these promotions from either the Starbucks app or its social media page.
Tip #10: Use the Starbucks App on Your Phone or Tablet
If you have a smartphone or tablet (and who doesn't), then you should download the Starbucks app. This app will notify you about special promotions, free items, and discounts.
It can take time and practice to learn how to save money at Starbucks. If you need a bit of wiggle room, a title pawn can help. Call or visit your nearest Title Tree store to find out whether you qualify.