If you love quality food, then you'll want to learn how to save at Whole Foods.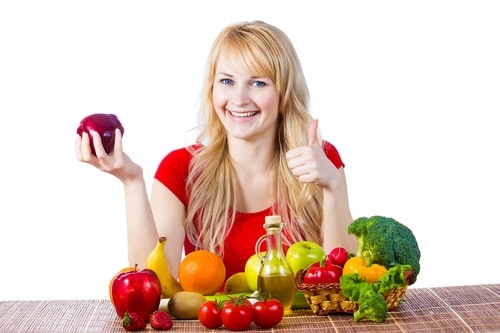 If you want the highest quality food for the lowest prices, then you'll want to learn how to save at Whole Foods. Whole Foods has a reputation for providing high-quality food created and grown using sustainable methods. However, it also has a reputation for being very expensive. The following tips will help you still shop at Whole Foods, but not have to spend your whole paycheck.
Tip #1: Use a Cash Back Credit Card
When it comes to saving money, credit cards are a popular method. This seems counterintuitive given how credit cards often lead people into crushing debt. But as long as you pay off the credit card each month to avoid carrying a balance, then there is an opportunity for easy free money.
There are several credit card companies that will provide up to five percent cash back on all purchase made at a grocery store. For most credit cards, it will be two or three percent with no restrictions. Five percent is also possible, but only when there are restrictions, such as a cap on cash back earnings.
Tip #2: Use Coupons
Coupons serve as instant savings and are an excellent way to save money on what you would buy anyway. This last part is the key. If you use a coupon to buy something only because you have a coupon, then unless the item is free, you just lost money.
Finding coupons is easy. You can search your local paper and magazines, but the Internet will probably serve as the best source of coupons. Manufacturers' websites are one of the best places to look. If there aren't any coupons readily available, you can probably email the manufacturer for a coupon, and they will email or mail you one. Finally, you can also find many coupons on Whole Foods' website.
Tip #3: Buy Generic
Generic foods are a great alternative to name brand foods. In some cases, they will be exactly the same as the name brand product, just with different packaging. In fact, they probably come from the same production facility. In other cases, they will be slightly different. Sometimes you can taste or see the difference, but sometimes you can't. If you can tell the difference between generic and name brand, it will be up to you to decide if the cost savings are worth it.
Tip #4: Check the Whole Food Circular
Like other grocery store chains, Whole Foods will release a sales flyer that lists the items on sale or that has a promotional price. This provides an easy way to figure out which products are at a low price. From there, you can plan your weekly meals. For example, if chicken is on sale the first week of the month and beef is on sale the second week of the month, then it makes sense to cook your meals accordingly.
Tip #5: Use Social Media
Even though each local store will have its own unique sales flyer, that doesn't mean there aren't other promotions or sales available. Many local stores will advertise these store-only sales on social media, such as Facebook or Twitter. The next time you go shopping at Whole Foods, search for your local store on social media first. If you can't find them, don't be afraid to ask someone at the store during your next grocery shopping trip.
Tip #6: Bring Your Own Bags
For each reusable bag you use during checkout, you will get ten cents off your total grocery bill. This can easily lead to serious savings. And even if you don't care about the cost savings, the environment will appreciate the effort.
If you're working on learning how to save at Whole Foods, an auto pawn could help. Call your nearest Title Tree location for help now.