Is it really possible to save money at Disney World… and still go?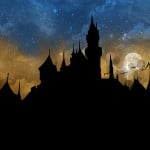 Some will say the easiest way to save money at Disney is by staying home, but you can put those naysayers' concerns to rest by planning a budget-friendly trip to the Magic Kingdom. There are several ways to stretch your Disney dollars and still have a fantastical time. All you need is faith, trust and a pinch of pixie dust. Also, some hearty planning doesn't hurt.
Here are four ways to save money while you're at Walt Disney World:
Plan your Disney trip for the off-season.


January, September and the first half of December are considered "Adventure Season" because of the potential for inclement weather. You may also find some of your favorite rides are closed for repairs or refurbishments. However, the prices you'll pay during these periods are the lowest available for lodging and food.

If you've stayed at a resort in the past or requested a travel DVD, you may be lucky and get an extra special offer in your email. These codes can offer people a variety of special packages, including free dining or up to 40 percent off deluxe accommodations. However, you still may be able to save a bit more by renting DVC points instead of booking a hotel.
Consider renting DVC points for your stay.


Timeshares at Disney are unique in that they're seriously expensive and high in demand. People who can't use their timeshares during the year are often willing to drop the price per point very low in order to avoid taking too big of a loss. In addition, Disney Vacation Club (DVC) rates change through the year, just like regular room prices.

DVC points at Walt Disney World can be applied to rooms at the Animal Kingdom Villas, Bay Lake Tower at the Contemporary, the Beach Club Villas, Boardwalk Villas, The Villas at the Grand Floridian, Old Key West, the Polynesian Villas and Bungalows, Saratoga Springs, the Treehouse Villas, Vero Beach and the Wilderness Lodge Villas. In other words, these digs are the best of the best, and you can score a room for less than you'd spend at a Value property with a bit of planning.

Researching and renting points could be a blog unto itself, but there are several trustworthy sites where you can find more information on renting DVC points for your Disney vacation.
Compare the costs of driving vs. flying.


You'll save by booking your flight 3 months in advance of your trip, but that may not be enough to offset the savings of driving, especially if you're traveling with several people. Still, you may pause to consider the convenience. Driving will take time out of your available travel dates and you may have to budget for a hotel or two.
Eat most meals at your hotel.


Disney Dining Plans are touted by the resorts as a fabulous way to save money, but in truth, many families struggle to break even. Free dining offers are few and far between, but they're generally the only situation where a DDP makes sense. Instead, have a load of food shipped to your hotel, either through Amazon Pantry or one of the local grocery stores. Eat in your hotel before heading to the parks, take a midday break for lunch back at your resort and reserve your dining dollars for special experiences like character meals. You'll eat healthier, feel better and have more money to really enjoy your trip.
We hope these tips on how to save money at Disney will help you stretch your budget farther than you thought possible. However, if you run into the need for extra funds for your big trip, Title Tree is always here to help. To learn more about how to save money at Disney World, call, click this link, or come in to the Title Tree nearest you, and you'll see why we're know for our excellent customer service.