What are the easiest ways to save money at Disney?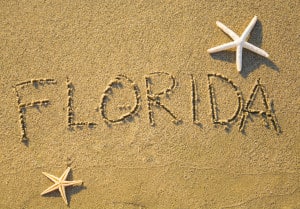 Do you know how easy it is to save money at Disney? You can stay at the nicest hotels, eat at the finest restaurants and still have money left over if you avoid paying rack rates. Take the following three tips from a Walt Disney World veteran before planning your next trip:
1. Save on Disney tickets.
Purchasing Disney World tickets will be one of the biggest expenses of your trip. They can cost thousands, and there's such a wide variety that people sometimes make mistakes trimming off a few bucks but severely limiting their use of the parks. Don't make this mistake.
Tickets with the Park Hopper option allow you to visit any combination of the four parks—the Magic Kingdom, Epcot, Hollywood Studios or the Animal Kingdom—every day of your vacation. This can be especially helpful in avoiding crowds and bad weather. The convenience is worth the extra expense for most people. The exception would be if you're going for a very short trip and know you won't be visiting all of the parks. Unfortunately, that's not where your decisions end.
Ask yourself a few questions:
"Am I a fan of waterparks?
Am I likely to go more than once during my trip?
Will I spend my days riding the rides and spend my nights at the arcade?
If this is your first trip, you may want to wait until your second day in the parks to make up your mind. They're much bigger and busier than many people imagine them to be, and you may find you don't have the time or energy for extra stops. The good news is if you do decide you want the extra ticket, you can add the Water Park Fun & More option to your existing tickets.
Finally, will this be your only trip, or will you visit a few times during the year? Disney offers both an Annual Pass and multiple-day passes with no expiration date, which are useful for spacing out your visits. A normal five-day ticket expires 14 days after activation.
The cheapest tickets can be found through AAA, and you don't have to be a member to take advantage of the savings. Unfortunately there is a lot of ticket counterfeiting online and through in-person scalpers, so unless a source has an established reputation, they're best avoided. It also makes no sense to purchase a partial ticket. Disney uses biometrics to ensure ticket holders follow their non-transferrable policy. That means, to get in the parks with a used ticket, you'll need the original visitor's fingerprint. There's no way around it.
2. Save on dining.
Eating in the parks can cost $1000 or more over the length of your trip. Disney dining plans were created to help families save, but in truth, they don't provide much of a savings. They're really only worth enrolling when they're tacked onto a vacation package at a serious discount. If not, you're better off ordering a la carte. That said, there is a way to save a tremendous amount of money at Disney World: bring your own food.
Yes, you're on vacation and cooking doesn't sound like much of a break, but just bringing your own water and snacks can help lower your costs tremendously. Disney's policies have changed too, so now you're allowed to bring in food. There are a few restrictions—like no coolers and no alcohol—but you can eat most of your meals out of a backpack with little fuss or expense. If you're driving, you can bring your own groceries or you can have them delivered, either through Amazon or a local grocery delivery service.
3. Save on Disney Resort lodging.
The cheapest place to stay on property is Disney's Wilderness Camp. Tent sites start as low as $70. For roughly $30 more, you can get a room at a value resort. If you want to stay in a concierge suite at a deluxe resort, expect to drop at least $800 a night. That's true unless you're able to travel during the off-season when Disney has their biggest specials. Rooms can be discounted by up to 35 percent, and sites like Orbitz and CheapTickets.com offer an additional 10 – 15 percent off.
Save even more by booking your trip for adults, and then following up with a call or email to add the kids later. According to Mousesavers.com, this can save an addition $15 – $25 per child.
Tickets, dining and lodging are the biggest expenses you'll have when you go to the parks. Don't just save money. Make sure you invest in the services that count, so you have an affordable and valuable vacation.
We hope these tips on how to save money at Disney will help you stretch your budget farther than ever before. However, some of the biggest savings available require an investment first, and for those occasions, Title Tree is always here to help you. Call or come in to the Title Tree nearest you for more tips on spending less at Disney – or if you need a little help making ends meet right about now.