You don't have to wait to renovate! Learn how to save money at Home Depot today.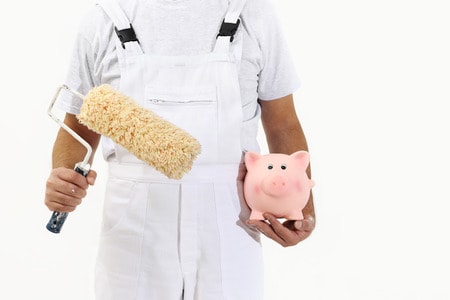 Learning how to save money at Home Depot is easier – and often more lucrative – than you might suspect. The home improvement store caters to consumers and to contractors alike, and there are plenty of ways to save regardless of which group you fall in. Some savings vehicles are common sense, but others are unique to the brand, and tie in directly to why they're so popular.
Plan your purchases.
Thrifty homeowners are used to striking while the iron is hot and purchasing supplies when prices are at their lowest, but did you know you can benefit financially at Home Depot by holding off? According to Tip Hero, when you buy more than $2,500 worth of goods in one go, you're able to visit the bid desk. While normally reserved for contractors, this area of the store is a gateway to super-special pricing, allowing you to save up to 20 percent off your order. However, approval of the final sale price must go through the chain's corporate office, meaning it could be several days before you can pick up your merchandise.
Planning paint sales are another way homeowners can save big. During the biggest holiday weekends of the year, major paint manufacturers slash their prices. They know people are likely to put that time off to use given the right motivation.
Look for in-store sales.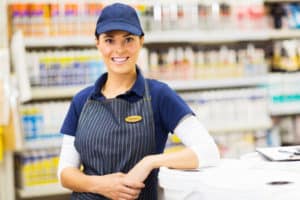 Every Home Depot has its own areas for listing discounted products. Whether it's the "oops aisle" where associates stack paint that didn't live up to a customer's custom order expectations or the Deal of the Day, a special item with super-reduced pricing good only until the store runs out of stock, big savings are possible for patrons who are keeping an eye out.
One seldom-used sales tactic is identifying damaged packaging and bringing it to a manager's attention. These purchases, while perfectly fine inside the box, can see immediate discounts of 15 percent off or more.
Tap into online sales.
Like other major retailers, Home Depot is well-versed in online specials, email and text marketing plans and digital coupons. Shopping online can save you big money, as well as being convenient. Using apps like Honey will ensure you get the most bang for your buck, but sales are also stackable with rebate sites and discounts achieved by purchasing Home Depot gift cards online at a discount.
Pay attention to competitor pricing.
Home Depot offers price matching, so you always know you're getting the best price. Online customers have it available for their online shopping too, and there is a 30-day price guarantee. If they lower their own prices during that time, you can collect the difference.
However, there is one feature you won't see anywhere else. When customers shopping in the store identify lower prices elsewhere, Home Depot won't just match the cost. They'll take an additional 10 percent off.
Take advantage of military and teacher discounts.
At a time when other retailers are phasing out professional-specific savings, Home Depot sticks true to its roots. Veterans and active members of the military will save an additional 10 percent off their orders. Teachers won't have to pay sales tax, if they come in with the appropriate documentation.
Combined or on their own, Home Depot savings have the potential to save you big bucks during your home renovation. Plan ahead, know your store's special sales areas. Also keep an eye on online deals and competitor pricing to make the most of your expenses.
Even if you're still learning how to save money at Home Depot, you may need a title pawn to help you in the meantime. Come on in to Title Tree, and we can help you get the cash you need.