Think you know how to save money at Sephora? Check out these expert tips!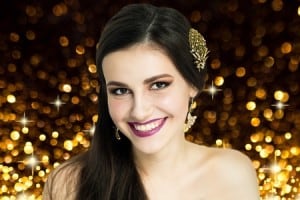 Learn how to save money at Sephora every single time you stop by for a purchase. We've gleaned the web for the very best tips on sticking to your budget at this glamorous beauty retreat. Follow these 3 tips for getting the most for your investments and for picking up the most freebies!
1. Join Beauty Insider
Sephora's customer rewards program is free to join and the sole way to access member-specific sales. Spend more than $350 in products each year, and you'll move on to VIP status and get even bigger deals. Of course, the best specials are reserved for power customers who shop in excess of $1000 a year. It takes a few minutes to register, and you'll receive untold benefits every time you're in the store, so reserve some time to get started.
During December, members tap into big savings when holiday sales roll around. Expect gift cards from $15 to $25 or more to arrive as a shopping incentive. Combined with seasonal discounts, you can stock up on your own beauty supplies or score some top-shelf stocking stuffers at jaw-dropping prices.
Sign up in the store on online, and use their online portal to discover all of the Beauty Insider deals currently available. Never miss out on a Sephora special again, and maximize all of your purchases. You can even bundle BI membership with reward credit cards and online coupons.
2. Stock up on Samples
If you've been on the website lately, you know you have the ability to request three free samples per purchase. They have several prepackaged items, including fragrances, skincare, makeup, and more. What you may not realize is you get up to three samples every time you make a purchase in-store as well. Request samples as you take a look at new products or request your prepackaged samples at checkout.
Samples are always securely packaged so you never have to worry about them spilling and spoiling the rest of your merchandise. They won't ruin your purse either. For this reason, Sephora scent samples are among your best options. Play your cards right, and you can smell great forever without ever buying an expensive bottle of perfume.
3. Schedule Classes, Mini-Makeovers and Freebie Facials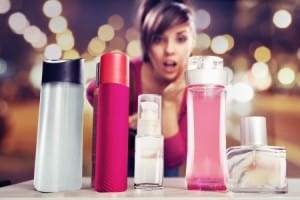 The Sephora website is a gateway to major savings. There's plenty of penny-pinching pampering to be had with the click of a button. Go online and schedule a Sephora class to learn the basics of smoky eye, lash application and more—free—in the store. You'll learn the steps in-person from the pros and use store stock during the tutorials.
Mini-makeovers are another option. Sure, you can shell out $50 to put your face on, but if all you need is help with your lips and eyes, there's free, no-hassle help available. Fifteen-minute mini-makeovers are free and show you how to handle common challenges. Again, these are performed by an in-store pro using nothing but the best Sephora products. You can request them easily when you're in the store in person.
In addition, a trip to the Skin Care Studio is an easy way to access a free mini-facial performed by an expert. According to Refinery 29, you will want to skip the Beauty Studio for this trip. You'll receive the royal treatment at the skin-care counter, and you pick up tips that will serve you throughout a lifetime. A few of the options available include:
Peel and perfect
Mask and moisturize
Double-cleanse
It can take time and practice to learn how to save money at Sephora. If you need a bit of wiggle room, a title pawn can help. Call or visit your nearest Title Tree store to find out whether you qualify.