Coffee habit cutting into your budget? Learn how to save money at Starbucks.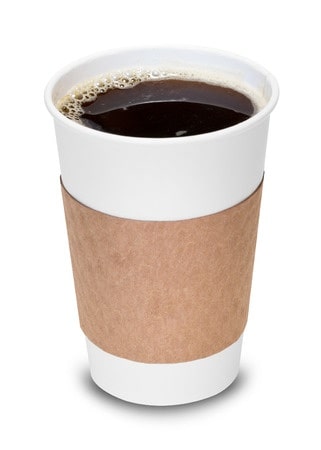 Discover how to save money at Starbucks without coming across like a super cheap creep (SCC). You know, those customers who are always pushing for freebies or complaining to cut their bills? No one likes an SCC, and you can save plenty without getting nasty. Follow our tips to fill up your wallet without losing your buzz.
Sign Up for The Starbucks App
Yes, Starbucks has their own mobile application, and it's no surprise you can use it to save money on drinks. Acting in tandem with their card-based customer rewards program, you can track your purchases with the app and earn free drinks. You also get special discounts and freebies during the year, including on your birthday!
Score Cheap Starbucks Gift Cards
According to The Penny Hoarder, one of the best ways to save at Starbucks is by purchasing gift cards on the cheap. You can use these to top up your Reward card or app funds too, getting the most bang for your buck. Try sites like Amazon or Gift Card Granny for the best deals.
Scan the Starbucks Menu for Savings
The idea that you can customize pretty much anything on the menu sold the Starbucks model to coffee hounds everywhere, but the overwhelming menu is one reason the drinks are so expensive. Before your next order, familiarize yourself with your options. You'll be surprised by the selections, many of which have smaller price tags.
Score Secret 50 Cent Refills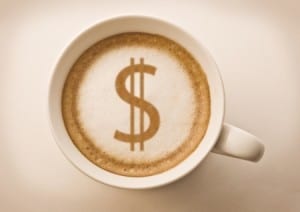 According to consumer expert, Clark Howard, there's any easy way to get 50 cents drinks of any size at Starbucks. All you need is a used cup. Get refills on hot or iced coffee and tea, even if you originally ordered a different drink. Following this step alone could take a serious chunk out of your coffee expenses.
Use Free Milk to Make Your Own Lattes
Starbucks has a lot of freebies no one knows or asks about. You can use them strategically to get the luxury taste of lattes, for instance, for much less. You can order three shots of espresso over ice, and add your own milk at the bar. (Obviously, you'll need to request a larger cup.) Or you can order a chai tea and have your barista add steamed milk. You can request up to an inch and a half be added to any drink on the house!
Split a Venti with a Friend For Mega Savings
The sizes at Starbucks can get confusing, with "tall" being their shortest widely recognized serving. A "venti" cup is twice the size, but it only costs a fraction more. Split your venti serving with a friend for two talls at a fraction of the price. Make the process seamless, according to Today.com, by ordering your venti drink and two empty tall cups. A barista must charge full price if she splits your order.
Start with a Small
Did you know there's a "small" size at Starbucks? If not, you're hardly alone. Hidden on their online menu, the small is cheaper than the tall but packs a mightier punch, as several of the drinks has as much espresso as larger options.
Bring Your Own Cup to Starbucks
Starbucks charges for cups, so it makes sense to bring your own. While you'll miss out on refills without your receipt, you will save 10 cents for every visit. Over time, the discount will pay for your cup purchase and then some!
If you're working on learning how to save money at Starbucks, an auto pawn could help you stay ahead. Call your nearest Title Tree location for help now, and use the funds and these special tips to get your finances in order.