Know how to save money at Target? Find out more secrets here!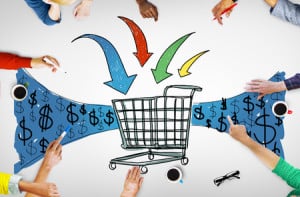 Now you can learn how to save money at Target without becoming a financial contortionist. The retailer makes it easier than ever to buy whatever you need in their stores, and with the following tips, you'll never have to shop at the alternative again.
Save some cash every time you walk through the front doors of your local Target using these 6 savvy steps:
1. Download the Cartwheel App
Target created this easy to use mobile application that works with iOS and Android devices. Cartwheel organizes all their best deals into helpful categories you can browse before you buy. It also allows you to search for particular items, so you can stock up on savings while you fill your cart. Simply ask the cashier to scan your Cartwheel barcode at the very end of your purchase – after all other coupons but before you pay – and you could receive 20 percent off or more.
2. Download the Target App
As strange as it sounds, Target has coupons on their store mobile app that aren't included in Cartwheel, and you can combine the two! More than that, you can also throw in a Red Card discount if you use a Target Red debit or charge card. It seems a bit overwhelming at first, so start with Cartwheel if you only want one.
3. Check out Slickdeals.com
With all the sites on the web reporting retailer specials, it's hard to pick one that's really trustworthy. Slickdeals relies on customers to share the best deals and to rate them enough to get them on the front page of the site. With a generous and knowledgeable user base that takes their savings seriously, you can trust the crowd at Slickdeals to point you in the right direction. The web site's organization is also top-notch, making it easy to get around and to set up Target notices.
4. Investigate the Sales Aisle
According to ForeverTwentySomethings.com, Target has a few unique practices that make saving big extra easy. The chain has policies in place dictating the days they process clearance in each department. Use the following chart from the site to get in on deals as soon as they're available:
Monday: Electronics, accessories, kids' clothing, books, baby, and stationery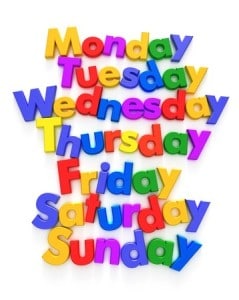 Tuesday: Domestics, women's clothing, pets, and market (food items)
Wednesday: Men's clothing, health and beauty, lawn and garden
Thursday: Housewares, lingerie, shoes, toys, sporting goods, decor, and luggage
Friday: Auto, cosmetics, hardware, and jewelry
In addition, they claim the amounts on clearance item give clues as to whether they'll continue to drop in price. Tags ending in .04 are bottom dollar, but those ending in .08 or .06 will be priced lower in the future if they don't sell.
5. Shop from Home
Target is one of a growing number of retailers that allows you to purchase things online and pick them up in the store at customer service at your convenience. This helps you avoid impulse buys and ensures you get exactly what you're looking for. It also lets you take advantage of online only specials!
6. Don't Be Afraid to Price Match
One tool used by only the savviest of shoppers is Target's Price Match Guarantee. If within 14 days of your purchase, you find the same item offered by their store or by select competitors at a lower price, Target will match the price. You can request a Price Match at the time of purchase or after you buy. For those who want to avoid their main competitors, this is an excellent way to get what you want at the right price while giving your money to a store you can stand behind.
Visit your nearest Title Tree store for more tips on spending less – or if you need a little help making ends meet right about now. In the meantime, we'll teach you how to save money at Target and other favorite retailers.