You may already be taking steps to save money, but here are some ideas on how to save money better.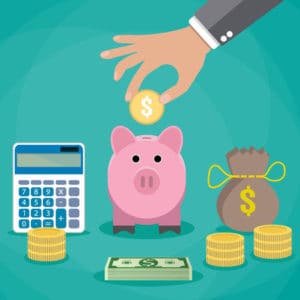 People will think they were able to find the best way to save money, but there's always another way on how to save money better. This article will list some great ways to save money that your extreme couponing neighbor may not know about.
Create a Budget
Before you can find ways to save money, you need to identify what you're spending money on. For example, you won't know if spending $150 a month on car insurance is a good deal if you don't know how much you're currently spending each month on car insurance. A budget can also help you determine how much disposable income you have at the end of each week or month. After making adjustments to your bills and other necessities, you can see how well you're doing by seeing how much your disposal income each week or month has grown.
Sign Up for Frequent Shopper Programs
A variety of stores, from toy stores to food stores, will reward returning customers. If there's a particular store you shop at frequently and for whatever reason, you must continue shopping there, sign up for the store's frequent shopper or loyalty rewards program. Eventually you'll earn enough rewards for discounts or free merchandise on things you have to buy anyways.
Modify Your Insurance Coverage
You can save money on your home, car or health insurance by modifying your deductible and coverage. One common way to reduce your monthly premiums is to increase your deductible. If you can afford to pay a little more out of pocket if you have a covered loss, this is a fantastic way to save money, especially if you're lucky enough to never need to file a claim.
Another way to save money with insurance is to reduce your coverage. Maybe it's lowering policy limits or dropping certain types of coverage. For example, if you have a very old vehicle that's worth very little, you probably don't need any comprehensive or collision coverage. Be sure to maintain as much liability coverage as you can afford, though.
Shop for Banks
Interest rates continue to be at historic lows, which means your money sitting in a bank account isn't going to grow that much with interest. But some banks offer slightly higher interest rates for checking and savings accounts, as well as certificates of deposit. For those with more than a few thousand dollars that they don't need for the near future, consider finding a bank that offers the best interest rate. An extra 0.50% over a few years can add up to an extra few hundred dollars, depending on how much you can save.
Don't forget, some banks will offer promotions where you open a new account and complete some other requirement, such as setting up direct deposit, and they'll give you a sign up bonus for $100 or more.
Cut the Cable or Satellite Cord
How much television do you watch and when do you watch it? If you don't care about live sports and you are ok with waiting an extra few days to watch current television shows, you can probably do away with your cable to satellite television subscription. There are many ways to watch free television and get free movies, such as Crackle and Hulu. Understand that you may have to watch commercials, but even your shows on cable and satellite have commercials, too.
Be a Part of the DIY Culture, and Save Money Better
Instead of paying someone else to do something, do it yourself. Have a leaking sink? Go online and do some research to figure out what's really wrong with it. You not know that you can fix the leak with a $2 part and 15 minutes of your time. This is a lot cheaper than hiring a plumber to make the same fix for $100 or more.
You can apply this philosophy to making things, too. For instance, make gifts or cards for your friends and loved ones, instead of buying them. Not only will this save money better, but the person receiving the gifts may appreciate them more because of the fact that you made it.
If you're working on learning how to save money better, an auto pawn could help. Call your nearest Title Tree location for help now.