Put your full budget to work. Learn how to save money buying a house.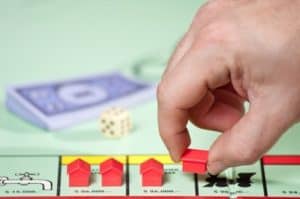 Discover how to save money buying a house, and make your budget go as far as possible. There are several ways to score a deal, and not all of them are obvious. You work hard, so get the home you deserve. Follow these expert tips from Title Tree to make your mortgage stretch as far as possible.
Plan to Save Long Term
Rental rates continue to soar, so buying a home is a financially sound decision. Unfortunately, it can turn into a nightmare if you stretch yourself to your purchase limits. Buying a home should be a step on your path to financial freedom, not a mistake you shackle yourself to before you've even begun.
Start by looking at your monthly income. Lenders typically cap your mortgage payments (including taxes and homeowner's insurance) at 28 percent of your take home income minus your existing loan and credit card payments. In addition to this amount, you'll want to save an additional 20 percent of your payment each month for future repairs.  
For instance, if you make $3,000, your potential monthly payment tops out at $840 a month, but you'd also want to save an extra $250 each month for future repairs, like new carpet or a new roof. Can you live on under $2,000 a month? If not, aim for something less expensive – which might not mean a quality or location downgrade. There are other ways to save money while buying your house.
Consider an REO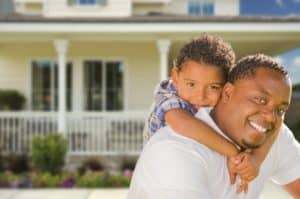 REO or "real estate owned" properties are homes that didn't sell at a foreclosure auction. Government agencies or financial institutions own them, and they present one of the best deals on the real estate market. While buyers must do extra diligence to ensure the property is in good working order, it's possible to save tens of thousands of dollars on an REO property. This is a much more secure method of buying discounted property than, say, a sale tax auction, where bidders don't often get a chance to inspect a property before a sale.
Ask About Buyer Incentives
Sellers might offer buyer incentives, but sometimes communities and developers offer them too. Incentives could be as simple as leaving behind brand new appliances or as complex as a tax abatement or homestead credit that lowers your payments every month. To get the most from your home purchase, make sure you talk to your mortgage lender and your realtor about these types of benefits.
Avoid PMI
Private mortgage insurance (PMI) protects lenders in the event you default on your home loan and wind up owning more than your house is currently worth. If you put down less than 20 percent of the purchase price of your home, you'll automatically have PMI payments bundled into your mortgage.
To avoid PMI, you should purchase a home only if you can afford to put 20 percent down on it. According to The Penny Hoarder, you might also qualify for 80/10/10 financing – 80 percent loan, 10 percent down payment and 10 percent second mortgage financing – if you have a credit score over 700.
Improve Your Credit
Of course, anyone with a credit score under 640 is going to have a hard time getting a mortgage. Thankfully, many legitimate lenders will work with you to help you repair your credit as quickly as possible. Even six months of credit repair can have a significant impact on the interest you pay throughout the life of your loan.
You don't have to spend all your down payment clearing up your credit either. When working with a professional, you will learn ways to reduce your debts and clear negative marks off your credit report without going broke.
If you're working on learning how to save money buying a house, an auto pawn could help. Call your nearest Title Tree location for help now.