Discover to the top secrets to knowing how to save money during the winter.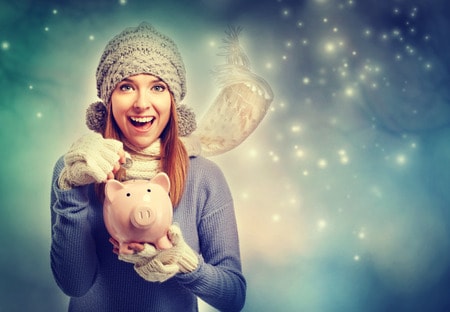 Know how to save money during the winter? You're not the only one who wants to know. The holidays and lower temperatures put many consumers in the hot seat. Take advantage of these expert tips on how to make it through the winter months without blowing your budget.
Save Money with a Wintertime Game Plan
The coldest season of the year poses unique challenges to your budget. Extra costs for heating, vehicle maintenance or repairs, clothing, and other expenses pop up this time of year. Without a plan, those expenses can quickly mine any savings you've socked away during the rest of the year. Keeping these costs in mind from May to September is the key to getting through the cold season without going broke.
Make sure you're financially secure for next winter by considering your costs and breaking them up into four or five monthly installments. Put that extra money aside during the warmest months of the year to make sure your winter is smooth sailing.
While that's easy advice to take in the new year, it might not help those suffering in the here and now. Don't worry. We have some tips for managing unexpected winter expenses as well.
Take Advantage of Public Programs to Save on Winter Costs
The Low Income Home Energy Assistance Program (LIHEAP) is one of several resource programs for families struggling to make ends meet. It's available to people in lower income brackets and helps you manage your bills while ensuring you have adequate winter heat. It's available through the Fulton Atlanta Community Action Authority, 1690 Chantilly Drive NE. The phone number is 404-320-0166.
Other community assistance programs can help you through the winter months or help lower your expenses. Check out the Georgia Weatherization Assistance Program to improve your home's energy efficiency and keep your utility bills low.
Stock Up on Warm Winter Clothes Available at a Bargain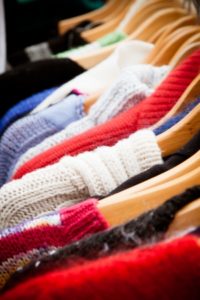 Facebook has become a source for clean, comfortable and warm winter clothes. Buy-Sell groups have name brand items available at a steep bargain. Look for groups in your area and search for items in your size.
Additionally, you can post a request for winter items in your size by posting, "ISO:" standing for "in search of," with a description of the clothing you're after. Thrift sales and garage sales are also a good source for attractive, used items at bottom-dollar prices.
Snag new clothes on sale with the help of apps like ShopStyle, or Rent the Dress, for when you need special attire at a low cost.
Cold Weather Car Care Will Save You a Bundle
Finally, to save the most through the winter months, a few adjustments are in order when it comes to your automobile. Follow a few steps to prepare your car for winter, cut back on your risk of accidents and maximize every gallon you get from your gas.
While modern cars only need oil changes after every 10,000 miles, swapping out your summer oil for a winter variety will help your motor stay in the best condition possible and keep your auto operating at top efficiency. However, an even more important move will boost your MPGs throughout the winter's cold: Change out your car's air filter. A clean filter will keep air flowing properly for optimal fuel consumption.
Finally, be sure to monitor the air pressure in your tires. Low levels will cost you a surprising amount of money in wasted fuel. You can use LED air valve covers to let you know whenever your tires are low, so you don't have to worry about checking them constantly in the cold weather. It's just one resource available to ensure you control every dollar you spend during and after the holidays.
It can take time and practice to learn how to save money during the winter. If you need a bit of wiggle room, a title pawn can help. Call or visit your nearest Title Tree store to find out whether you qualify.