How can you save money living on your own while still living well?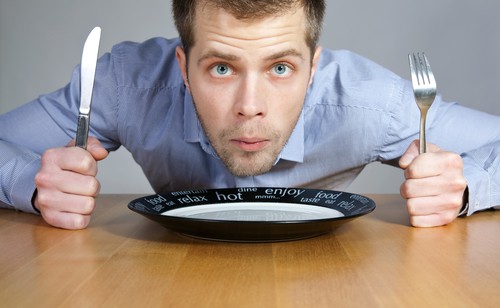 What are the easiest ways to save money living on your own? Free yourself from a need for roommates by checking out these four budget-friendly tips:
1. Meal Prep
Yes, it's the latest new fad to hit the singles' market, but that's because it works. By preparing your meals once or twice a month, you save a tremendous amount of money and time. Meal prep makes it easy to put all of your groceries to use. It also makes cooking faster and easier, which means you're more likely to eat at home.
Then, of course, there are health benefits. That sweet chili chicken bowl? It packs a nutritious punch without all the preservatives and grease found in a cheeseburger. It's tastier too!
Which leads us to the biggest benefit: when you meal prep, you can afford to eat fancy food.
2. Cancel Your Cable
According to Money, the cost of cable is increasing at 4x the rate of inflation. Worse, you're probably being overbilled. Unless you're a dedicated tube boob, you can probably save money switching to a streaming service like Netflix or Amazon's Prime Video.
This won't be easy if you've enrolled in a 2-year plan, but most services have an early cancellation fee that is much lower than finishing out an expensive contract. Just make sure you return any rental equipment. The cost of replacing a company's DVR can cost hundreds more than consumer products.
Cable isn't the only monthly expense worth dropping. Go through your credit card bill or debit statement to see who is really charging your card. If you're anything like most consumers, you'll have odds and ends you don't remember authorizing. That doesn't mean you're being scammed. Sometimes you agree to extra services in fine print or simply forget a purchase. That leads us to our next tip for saving: use an app to track your expenses.
3. Put Your Smartphone to Work
The smartest smartphone users download apps capable of tweaking their budgets. While we've covered budget apps before, we do have a favorite for singles trying to get their finances under control: You Need A Budget, affectionately known by fans as YNAB.
Other apps literally help you learn how to invest your money. Interested in growing your wealth? Check out easy investing apps like:
Signing up can be especially lucrative when you sign up through an online rebate site.
4. Cash Back and Instant Coupons Help You Save Money Living on Your Own
Some of our favorite rebate sites and apps have been around for ages and have won consumers' trust through years of accurate payouts. They're also incredibly easy to use. Our favorites:
These services make it very easy to put them to work. Simple download onto your phone or install an extension to your web browser. When visiting a consumer website, you'll get a pop-up telling you how much you will save by purchasing through your app of choice. Honey goes the extra mile by storing online coupons from across the web and running through them all during checkout.
You can also use a credit card or secured credit card which offers rewards like cash back. Think your credit score isn't high enough? There are options – like the SKYPASS Visa® Secured Card – which caters to people with ultra-low credit and earns you credit toward flights on Korean Air and over 29 partner airlines, like Delta. It's also one of the few secured cards which offer travel insurance, which can save you a significant amount off of your trips.
Other options for Georgia consumers are the SunTrust Secured Card with Cash Back Benefits and the Discover it Secured. Because the number of applications you submit has an impact on your credit score, it might be best to space your applications out to one every 6 – 12 months.
Secured cards are similar to prepaid cards, as you put money down to secure your balance. However, you have to pay your balance like a traditional credit card. Once you close your secured card, or if it graduates to an unsecured account, you receive a refund on your deposit. They can be excellent tools for saving money and for improving your credit.
Even if you're working to save money living on your own, you may need a title pawn to help you in the meantime. Come on into Title Tree, and we can help you get the cash you need.