Think you know how to save money on airfares? Think again!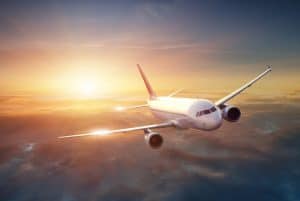 Everyone these days wants to teach readers how to save money on airfares, but most of them are just rehashing info they've read from someone else's website. They haven't followed the steps themselves. They haven't experienced the savings in real life.
The following tips are real methods real people use for scoring bottom-dollar flights to top destinations around the world:
1. Plan for the Slow Season vs. the Lowest Price
Did you know prices on tickets to Hawaii can fluctuate by $1,000 or more depending on the date of departure? It's not just an issue of airfare. Rooms, restaurants, and activities all cost less in the off-season. You get the benefit of smaller crowds too. For many families, the savings are worth the hassle of taking the kids out of school.
Unfortunately, there might be a catch to the lowest prices available. The off-est of off-season rates could be the bearer of bad weather. The lowest-priced flight might be on an unreliable airline. Late or canceled voyages and missed connections can cost more in the long-run than you think.
2. Compare All Your Costs
What does that low rate cover? Fare minus fees and taxes? Is it a one-way flight when you need roundtrip? Be sure to read the fine print. You budget fare might not allow for a checked bag — or even a carry-on!
Most importantly, the fare you're selecting might not allow for pre-selecting your seats. If that's the case, you can't count on being seated with your traveling companions during the flight. That's true even if you're flying with young children. You might not mind much if you're traveling with college buddies, but if you're going on your honeymoon or taking a family vacation, being separated might be more trouble than the savings are worth.
3. Consider Charter Flights
Travel suppliers, like Sunwing, often have their own charter flights. Sometimes you can buy a cheap charter ticket regardless of whether you book a package. These companies have promotions throughout the year, so keep your eye out for cheap first class upgrades or fare with VIP lounge access included.
4. Look for Freebies
Free flights are also among the common perks promoted by guided tour companies, resorts, and cruise lines. The online travel agency Expedia recently got in on the free-flight package deal, showing you just how popular this feature is now. That's not the only time free flights are available though. Are you flying as part of a large group? Airlines of all sizes offer discounts, including free seats, when you purchase airfare in bulk.
5. Exploring Miles, Points and Travel Reward Perks
Most airlines have loyalty programs which allow you to earn points or miles toward free hotel rooms, resort stays, and free airplane tickets and fare upgrades. You don't have to wonder which program does the best job of rewarding their customers either. Just check out Wallethub's analysis of the best airline loyalty programs for 2019. They have a calculator to help you determine which program is best for you and everything.
You can earn points in several ways:
Purchasing airline tickets
Staying in qualifying hotels
Using an airline-branded credit card
And more
Using the right credit card to pay your bills can boost your reward miles right away. You don't have to have good credit to take advantage of it either. You can open the SKYPASS Visa Secured card with as little as $300 down. Run by Korean Air, the program partners with 29 other airlines, including Delta. It also offers travelers free trip insurance.
Even if you're working on how to save money on flights, you may need a title pawn to help you in the meantime. Come on into Title Tree, and we can help you get the cash you need.