Here's a list of ways on how to save money on Amazon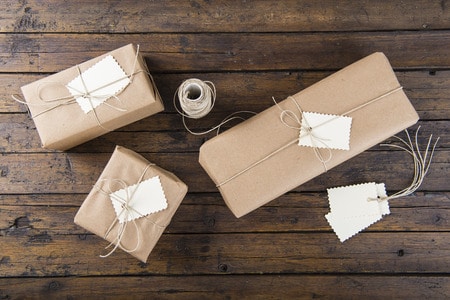 Shopping online at Amazon's website is super convenient, but sometimes you may wonder how to save money on Amazon. Amazon is often the cheapest place to find commonly sought-after items. However, there are still some tips and tricks that can help you save even more money.
Join a Cash Back Program
There are several cash back programs available online that will provide cash back to individuals who go to certain online shopping websites, such as Amazon. Here's how it works. Before going to Amazon, sign into your cashback account, such as ebates.com. Then, select the Amazon store on the cash back website and start shopping as you normally would. This can often help you save up to 3% of your total Amazon purchase.   
Shop Today's Deals
Every day, Amazon lists many items for a significant discount. Before making your intended purchase, check the Today's Deals section on the front page to see if you can find a suitable (and cheaper!) substitute for what you were going to buy anyway.
Use Discounted Amazon Gift Cards
Often you can find an Amazon gift card for sale online for a price that's lower than face value. Depending on how hard you look, you can easily save up to 10% on the price of the gift card for an Amazon purchase you were going to make anyway. Two great places to look for discounted gift card include ebay.com and giftcardgranny.com
Join Amazon Prime
Amazon Prime offers free two-day shipping to members, but it also provides free unlimited photo storage and instant access to books, videos and music, all for a monthly subscription fee. If you're always choosing the two-day shipping option or buying movies and music, joining Prime could save you a decent amount of money.
Consider Amazon Warehouse
You can receive a discount on your purchase if you're ok with a refurbished or open box item. Amazon Warehouse offers refurbished or open box items for a significant discount, but with full buyer protection, so there's no worry about the item not working properly. And if you're somehow still not satisfied with the purchase, you can always take advantage of Amazon's generous return policy.
Use Subscribe and Save
If you regularly buy certain eligible items, you can sign up for Subscribe and Save. Through this program, automatic ordering brings the items to your door on a regular basis. If you apply this automatic ordering feature to five or more items, you will receive a discount on the purchase.
Check Back Later for the Item's New Price
Amazon keeps track of the items you browse. If you look at an item, don't purchase it, but then look at it later, very often it will have a slightly lower price. This trick doesn't always work, but when it does, it can easily save you a few dollars on an item you were going to buy anyway. Another variation of this trick is to add the item to you cart, not purchase it, and come back later to see if it has a slightly lower price.
Visit a Deal Tracking Website
Sites like camelcamelcamel.com will track the price of an item on Amazon and other third party sellers and let you know the overall pricing trend, the current price of the item and when it might be best to buy the item. This is great for when you have a large time frame in which to purchase an expensive item and can afford to wait for the right price.
Take Advantage of Free Shipping
There are occasions when your current shopping cart will require a certain amount of additional purchases to get free shipping. Depending on the cost of shipping, adding a small item to get you over the free shipping threshold can sometimes save you money despite increasing the number of items in your order.
Trade-In Items for Amazon Gift Cards
Third party merchants on Amazon allow customers to exchange items for Amazon gift cards. Textbooks and electronics are popular items that many third party merchants would love to be able to resell. You can turn something you weren't using anyway into an Amazon gift card which is almost as good as cash, given the fact you were planning to shop at Amazon.
Visit your nearest Title Tree store for more tips on spending less. Or if you need a little help making ends meet right about now, just let us know.