Learn how to save money on books for the most inspirational giving of the season.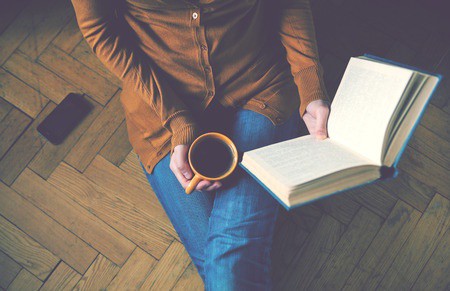 We'll teach you how to save money on books without resorting to buying yellowed copies. Whether you're looking to beef up your home reading library or you're searching for the perfect gifts for the bibliophiles in your life, you can follow these tips to buy the books you need at a bargain.
Save Money by Reading E-Books
Electronic books read over a book reading device, a mobile phone or a computer often cost less than their printed counterparts. That's especially true when you count in all the sales and giveaways available online. Authors on Amazon especially will give away new titles for so many days to attract new readers – and their reviews.
However, e-books don't always provide the same satisfying reading experience found in a paperbound copy. The sound of turning the pages, the smell of the print and the fact you can scribble your thoughts in the margins are all big motivators for sticking with a paper copy. There is good news for those who love the tactile feel of books: There are plenty of places to find relatively new printed books on the cheap!
Save Money Buying Through Outlets
Book outlet stores are one of the best sources for bargain books online. Get new titles at a fraction of the in-store price. Save big buying seasonal titles in the off-months, especially children's best-selling picture books. You can pick up an entire series of top-rated titles for less than you'd buy them used on eBay.
Sites like BookOutlet.com also offer a "Scratch & Dent" category, where the prices of best-selling titles drop by half, thanks to small imperfections. Often these problems have no impact at all on your reading experience. You can get boxes of books for the same price as a few new hardcovers straight from the local bookstore shelf.  
Outlet websites offer buyer incentives as well. Earn credits toward free books based on the amount you purchase or get money off future purchases by referring friends.
Get Social to Save Money While Purchasing Books
The Happy Housewife provides several recommendations for those skilled at using social methods for saving money. For instance, you can start or join a book swap online. Sites like Paperbook Swap have become increasingly popular, but you're free to start your own through Twitter or Facebook.
You can also take part in "chain letter" style posts that encourage participants to mail a book, instead of a dollar, to each address in a list. While these are not guaranteed to result in a mountain of books arriving at your door, they can be a fun way to share your favorite stories with friends.
Save on Used Book Sales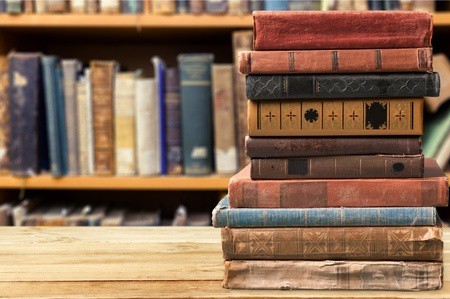 From Amazon and eBay to your local thrift store, cheap used books are easy to find. Online, you may have to pay for shipping. At library and estate sales, you can find a whole box of books for just a few dollars.
Unfortunately, quality can vary considerably from vendor to vendor, and from book to book. Selection varies too. You can wind up wasting a good deal of money on purchasing used books in bulk on good faith. Make sure you're able to inspect every copy and keep an eye open for return policies.
Borrow Books for the Biggest Savings
We would never recommend reading a book and then returning it for a refund, and there's no reason you have to go to those lengths to save some cash. Plenty of lending programs exist, online and locally. Your public library is your go-to source for cheap borrowing. Remember that these opportunities go above and beyond traditional check-outs.
Libraries have access to interlibrary loans, so if your local site doesn't have the book you want to read most, they can often find it elsewhere and have it shipped to you. Colleges and universities may lend to the communities they're in as well.
From second-hand sales to virtually spotless "scratch & dent" copies, there are plenty of affordable or free ways to get all the books you can handle.
If you're working on learning how to save money on books, an auto pawn could help. Call your nearest Title Tree location now.