You'll be surprised at how easy it is to learn how to save money on car insurance!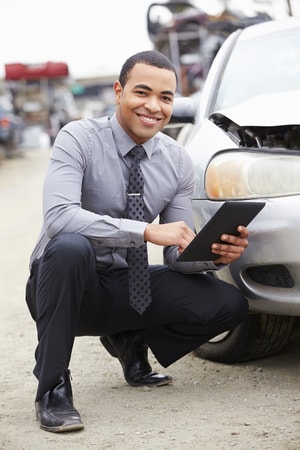 Know how to save money on car insurance? If you didn't when you started reading this post, you will in just a bit. Hold on while we cover the easiest ways to lower your monthly car insurance payment. These aren't tricks, and they won't leave you unprotected. You'll be surprised at how easy big savings can be when it comes to your auto coverage!
Figure out what coverage you need.
One of the biggest benefits of getting car insurance through a neighborhood agent is the time the person takes to go through your coverage policies. You know exactly what is covered – and why! Because insurance companies price policies differently from one another based on so many different factors, it's next to impossible to compare prices without knowing your specific coverage limits.
In nearly every state in the country, it's illegal to drive without insurance. In Georgia, your coverage must meet certain minimums. For instance, according to GEICO, drivers need bodily injury liability coverage of at least $25,000 per person and $50,000 per accident, property damage of at least $25,000 per person, uninsured motorist bodily injury coverage of at least $25,000 per person and $50,000 per accident, and uninsured motorist property damage coverage of at least $25,000 with an allowable $250, $500 or $1,000 deductible.
You can always opt for more coverage, and many insurance companies encourage you to go that route, especially if your car is worth more than $25,000. In fact, if you're financing your car, your minimums might be higher in order to keep your loan or lease deal active.
Additional types of coverage commonly include roadside assistance plans, rental car coverage in case of an accident and gap coverage, to pay off the remaining balance on a car loan if you owe more than your car is worth. Go through the options available, decide what coverage you feel comfortable securing and then approach multiple companies for a quote.
Expect to see vastly different numbers.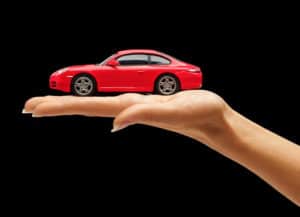 Car insurance providers each have their own formulas for assessing risk, and they treat these formulas like trade secrets. Because of this, it's very common for quotes for auto insurance to be quite different from one provider to the next. There's not one company that's lowest for all types of drivers, so talking with several different companies makes financial sense.
Online, you might find a website that promises to deliver immediate quotes based on your driver's license number or zip code. For the most part, these sites are simply lead generators for insurance agents and are a good way to wind up talking with telemarketers. Make sure you get online quotes directly from the companies selling the policies or from local agents.
Easy ways to lower your car insurance costs.
Raise your deductible 
If your car is in an accident, you'll need to put some money down in order to fix it. This is called the deductible, and the higher this number is, the lower your monthly payments will be. The caveat? If you choose too high of a deductible, you'll have to wait and save up the money before your insurance will fix your car. Insurance only makes sense if you're able to use it.
Make fewer payments 
Most drivers pay their insurance once a month, but it's actually billed one, two or three times a year. The cost is simply split up for the convenience of monthly payments, but it comes at a cost. By paying for your insurance up-front, you avoid monthly financing fees. Depending on your insurance company, you might even get an additional discount for paying for your policy in advance.
Bundle your cover
Insurance companies offering auto coverage often sell other types of insurance as well. Ask about multiple line discounts. You can save 15% or more off your total bill.
Haggle with your agent
While getting new quotes for insurance, ask the agents if they give special deals to people willing to change companies. Once you get their lowest quote, take it back to your current provider. You'd be surprised what a bit of negotiation can do for your bottom line.
It can take time and practice to learn how to save money on car insurance. If you need a bit of wiggle room in the meantime, a title pawn can help. Call or visit your nearest Title Tree store to find out whether you qualify.