Learn how to save money on flights before you book your next trip.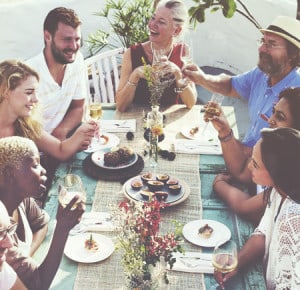 Discover how to save money on flights without relying on layovers and red-eyes. Get the most from your travel budget by booking your tickets at precisely the right time with the right information and using the right platform to get it done.
Search Incognito
Nothing is simple in the digital era, and that includes finding the best prices for airplane travel. From discount travel search engines to airline websites, your cookies could be the reason you can't find a good deal, according to House Beautiful. Thankfully, most browsers make it easy to enter Invisible Mode on most modern browsers.
Chrome users can select to open a new private window by selecting the options menu to the right of the address bar, or by typing Ctrl+Shift+N. Firefox users open a private window through the options menu in the corner. Explorer users enter private browsing by selecting "Safety" on the options menu, or by typing Ctrl+Shift+P.
Start at Least 47 Days Out
According to industry experts, 47 days is the sweet spot for advance-sale discounts. You may want to spend a few days researching in advance to make sure you book the most convenient flights for your travel party, however.
If there's any doubt as to your travel dates, make sure you book with an airline that allows ticket changes and processes them for a small fee. JetBlue and American are known for making affordable ticket adjustments, even up to the day of departure.
Do Independent Research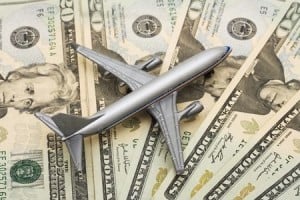 While some travel shoppers skip straight to travel agents, many more do their own research online. Or do they? Looking for tickets at travel hubs like Orbitz, Ebookings and the like may not give you full access to an airline's lowest prices. Once you do your initial research at a travel search site, be sure to go straight to the source and double-check. Smaller airlines like Air Choice One, for instance, may offer savings of hundreds of dollars that don't show up anywhere else.
Skip Weekend Departures
Friday, Saturday and Sunday tickets are normally the most expensive travel dates of the week. What are the cheapest? Tuesdays and Wednesdays have noticeably lower fares. Unfortunately, some airlines don't run as many flights during the week.
While you're planning, make sure your plans and your budget line up. There's no sense in booking a Tuesday flight if it leaves so late at night your whole day will be wasted. Remember this when planning travel – the most valuable thing you have is your time!
Take Advantage of Post-Purchase Discounts
Many airlines offer customers refunds if their plane ticket price drops between purchase and departure. Granted, the major players require a significant drop, but there are companies like Alaska Airlines, for example, that offer refunds for any amount. Track your ticket price fluctuations with help from Yapta.com.
Sign Up For Last-Minute Alerts
Every airline offers last-minute travel deals on flights that haven't filled up by the time of departure. You can wind up scoring a stellar deal, or using the info to upgrade your seat for a steal. Look at each of their website's for their email and last-minute flight list. The industry used to release this information on Tuesdays, but that's changed somewhat with the rise of the internet.
It can take time and practice to learn how to save money on flights. Putting these tips to use can really help! If you need a bit of wiggle room, a title pawn will bridge the gap. Call or visit your nearest Title Tree store to find out whether you qualify today.