You can save money on gas in Georgia by practicing thoughtful fuel use.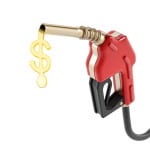 The easiest way to save money on gas is by recognizing its value. Once you don't see it as a free commodity, you'll start lowering your bills right away. Plus, you won't have to worry about being stuck without the fuel you need.
Follow these tips to save money on gas in Georgia:
Plan your car trips.
Before you step out of the house in the morning, look over your to-do list for the day. You'll be surprised to see many of your responsibilities will align, even if you didn't plan on taking care of them at the same time. It will take a month or so to develop new habits, but before you know it, you'll be planning your trips without even thinking about it.
Check gas prices.
Several apps monitor gas prices by location. One of the easiest to use is GasBuddy. Just type in your zip code, and you'll find out the state with the lowest prices in your area. Pair filling up with the right rewards card, and you can earn more gasoline every time you're at the tank. Of course, you could also just slap a GasBuddy sticker to your car to win a bunch of free gas.
Keep your tires inflated.
While modern cars come with tire pressure monitoring systems, these often don't alert you unless your tires are dangerously underinflated. In the meantime, you could be losing out on fuel efficiency. It's beneficial to check your tires regularly, especially after a big change in temperature when your tire pressure is likely to change. You can also use LED tire valve caps. These simple, cheap devices will let you know when you need a boost.
Accelerate slowly.
There's nothing quite as much fun as buzzing away from a stoplight, but the difference a slow and steady start makes when it comes to fuel economy is jaw-dropping. Tailoring your driving to keep RPMs low will help you conserve on gas. In fact, most hybrids and electric cars now have readouts which constantly monitor fuel usage, allowing you to adjust your habits to get more out of your gas. You can purchase third-party devices capable of doing the same thing. If interested, check out the new options by Tom Tom and Garmin.
Change your air filter.
According to The Penny Hoarder, a dirty filter can cost you 10 percent of your fuel efficiency. Changing filters is relatively easy once you learn how. Save even more by stocking up on quality filters from an online source and get into the habit of changing them yourself. In fact, keeping up to date on all of your car maintenance tasks should help improve fuel efficiency, and more importantly, reliability. Gas is $3 per gallon. A blown rod will cost thousands to repair.
Lighten the weight of your car.
Many automobiles are sold with extra attachments you'll rarely, if ever, use. Bike racks and the like only make your car work harder to get you around. Taking unnecessary items out of your car—especially sandbags you may have in the trunk while driving on slick, wintery streets—should also be removed until you need them.
Drive slower and save gas.
Edmund's ran a wonderful study on the effects of higher speeds, and the results were pretty astounding. Fuel efficiency rates dropped an average of 12 percent when people drove 75 mph versus 10 mph slower.
We hope these tips on how to save money on gas will help you super stretch your budget. However, if you need help making ends meet in the meantime, Title Tree is always here to help you.
To learn how to save money on gas or make your dollar stretch farther, call, click this link, or come in to the Title Tree nearest you, and you'll see why we're know for our excellent customer service – and the best rates in town.