Here's to looking for finding out how to save money on Pinterest.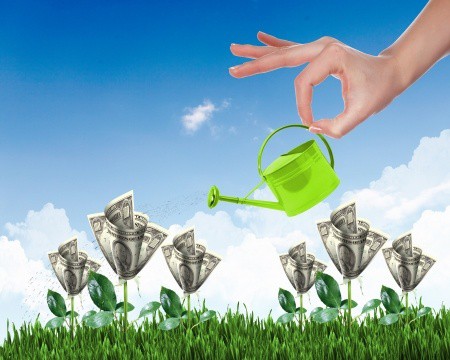 Social media offers a variety of ways to make your money go further, including how to save money on Pinterest. The following is a list of great Pinterest Boards for money saving (and making) ideas.
Budget Savvy Diva has many money saving Pinterest Boards to explore. Most of her Boards provide budget food recipes and tips to help save small amounts of money around the house, when shopping and when looking for entertainment, such as when shopping at Costco and having a frugal date night.
This Pinterest user focuses on how to cook gourmet meals, but do so without having to spend a lot of money. Most of the Pins are recipes that only require affordable ingredients and can take advantage of coupons and sales at grocery stores.
The Kids DIY Projects and Crafts Pinterest Board offers creative activities for kids that don't cost much money. To help save money, the projects and crafts use materials that come from recycled or reused sources. So not only are you finding fun things to do with your children, but you're helping the environment, too.
The Frugal Girls' Pinterest Boards provide a plethora of money saving ideas. From cooking to traveling to fun projects with the kids, these Boards cover a wide variety of topics. There are also Pins on how to make money online and get free stuff.
As the name implies, Raining Hot Coupons emphasizes saving money with coupons. However, a significant number of the Pins list great recipe and culinary ideas without spending a fortune, as well as how to find freebies and deals online.
Freebies 4 Mom is a Board run by a mother in Texas who likes to offer ways to get free stuff online. Also included on her Boards are Pins that identify sweepstakes and money saving deals and recipes.
This is another place on Pinterest that provides creative ways to find alternative uses for things you might otherwise throw or give away. There are also Pins on how to stay organized and cheap craft ideas.
Fabulessly Frugal covers all things frugal. Pins include making your own cleaning products and other household necessities around the house, how to celebrate the holidays for cheap and tried and true recipes that are affordable. There is even a Board devoted to making or repurposing your own furniture.
Thrifty Decor Chick enjoys offering affordable ways for homeowners to decorate and improve their homes. There are also ideas on how to garden and entertain guests as affordably as possible.
This is the Pinterest Board from one of the most popular money saving websites, coupons.com. If you're already into saving money, especially with coupons, you've probably already been using coupons.com. In addition to coupons, coupons.com provides Pins on general money saving tips, celebration ideas and recipes.
Amy Clark uses Pinterest to share Pins with recipes and do-it-yourself ideas. Organization tips, home improvement ideas and money management tips are all represented on Amy Clark's Boards and Pins.
Erin Chase's Boards has Pins that deal exclusively with ways to serve meals to your family as affordably as possible. In addition to recipes, there are also coupon and do-it-yourself ideas and advice.
The Money Saving Tips Boards is a cornucopia of how to save (and make) money. There are also a large number of Pins that explain how you can get out of debt as quickly and cheaply as possible. You can even find tricks on how to budget effectively.
If it can save you money around the house, it's probably on this Pinterest Board. Sample Pins include "17 Surprising Uses for Dryer Sheets," "Get the Best Online Freebies," and "6 Fears That Are Robbing from Your Retirement Fund."
It can take time and practice to learn how to save money, Pinterest style. If you need a bit of wiggle room, a title pawn can help. Call or visit your nearest Title Tree store to find out whether you qualify.