The following is a list of several tips on how to save money on shipping with your next online order.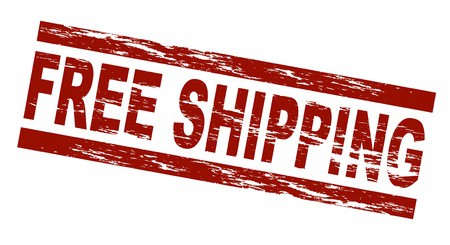 Online shopping makes it really easy to find a great deal, but do you know how to save money on shipping those bargain items to your home or office? If you're not careful, any savings you obtained could disappear because of the shipping cost.
Before the Internet became the go-to place to buy items, online retailers struggled to entice shoppers to buy things online. One way they encouraged shoppers was to offer free shipping. Many customers have now become accustomed to free shipping even though retailers have attempted to wean shoppers off this perk.
For those who are regular online shoppers and hate paying for shipping, take a look at the below list of several strategies you can use to avoid or reduce your shipping costs when shopping online.
Use Amazon Prime
Amazon Prime costs $10.99 per month and allows all members to get free two-day shipping while those living in specific metro areas are eligible for free same-day and two-hour shipping. There is a host of other benefits, such as free access to thousands of movies and television shows. And if you're not sure about joining, you can sign up for a free 30-day trial.
Get a Store Credit Card
Some stores, such as Target, offer store credit cards that provide free shipping as one of the card's benefits.
Shop on Free Shipping Day
Occurring in the middle of December (2017 date is Friday, December 15th), Free Shipping Day is a promotion-based holiday that allows online shoppers to get free shipping on items purchased that day, yet have guaranteed Christmas Eve delivery. This free shipping promotion only applies at participating online retailers.
Go Digital
Recently, there has been a bigger push to digital product downloads, especially for television shows, movies, music and video games. While some of us would prefer to have hard copies of our purchased media, many others can do without an extra disc taking up space on their shelves. Another advantage of going digital, besides saving space, is avoiding shipping costs.
Make Free Shipping Eligible Orders
Many online retailers will provide shipping to eligible orders that exceed a certain threshold. At Amazon.com it's $25, at Target it's $35, at Walmart it's $35, and at Petco, it's $49. If you can schedule or arrange your purchases to meet these thresholds, you can avoid paying to ship your online purchases.
Just be careful not to buy things you don't need or never intended on purchasing as that could defeat the purpose of avoiding shipping costs.
Wait for Free Shipping Sales
Sales are a normal part of the retail industry and online sellers often use free shipping to get shoppers' attention. If there's something you need online, but you can wait to purchase it, wait for a free shipping sale to pop up at your favorite online retailer.
Look for Online Coupons
Coupons aren't just for brick-and-mortar shoppers, with online stores commonly accepting promotional codes during checkout. Many of these promotional codes can create savings on the online order, including free shipping. Sometimes these codes are really easy to find and are even posted on the store's website. Other times, you can search online at special shopping and coupon sites to do some digging to find these promotional codes.
Delay Your Online Purchase at the Checkout Stage
Many websites notice shoppers who get close to making an online order but stop before completing the purchase. Retailers play particularly close attention to shoppers who stop their purchase at the very last possible moment. When this happens, the retailer will sometimes contact the shopper, remind them of the abandoned purchase and offer some discount to entice them to complete it, such as free shipping or a lower price on one or more of the items in the shopping cart.
Sign Up for a Shopping Membership
Sites like ShopRunner offer a similar service to Amazon Prime in that shoppers pay a fee for membership and in return, receive online shopping benefits, such as free two-day shipping and free returns.
So how does it work? Once you have a membership (costs about $79 per year), you shop at participating online retailers or the ShopRunner.com website. Then before checking out, you sign into ShopRunner.
One of the advantages of ShopRunner is that it allows customers to have free two-day shipping at some of their favorite boutique online stores. For those who only shop online at major retailers like Amazon.com and Walmart, ShopRunner may not be of interest to save money on shipping. But for those who shop at smaller or lesser known online stores, ShopRunner can save on shipping costs big time.
Visit your nearest Title Tree store for more tips on spending less – or if you need a little help making ends meet right about now.