Online auctions are a great way to make a few extra bucks.  But sellers are always looking for more ways on how to save money selling on eBay.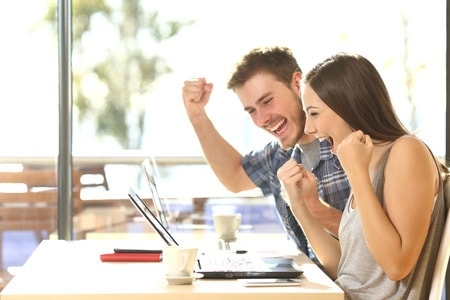 Sellers who use eBay often wonder if there are additional strategies on how to save money. Luckily, there are plenty of tips and tricks available to help you save money selling on eBay, and they're easy to take advantage of, too.
Sign Up for eBay Bucks
eBay Bucks is a program that gives eBay buyers back a small percentage of their purchase in the form of a certificate. This certificate can then help pay for future eBay purchases. Ranging from 2% to 10%, eBay Bucks can result in significant savings for those who shop frequently.
While primarily a benefit for buyers, eBay Bucks occasionally offers special promotions that give a percentage of the sale back to the seller. So if the seller sells an item worth $100 and the eBay Bucks selling promotion is 10%, the seller will get $10 in the form of an eBay Bucks certificate in addition to the original $100 payment from the buyer.
Use eBay Labels
For those who ship via the US Postal Service (USPS), if you elect to use eBay Labels, you can save anywhere from 5% to 23% on USPS shipping costs. This discount is even greater if you are also a Top Rated Seller or complete over 300 transactions per month.
Reuse Shipping Supplies
If you sell a lot of stuff on eBay, you've probably felt the pinch of the cost of shipping supplies. An envelope may only be a few cents and a shipping box just a few dollars, but after a few dozen sales, those costs can become significant. One way to avoid or reduce these expenses is to reuse shipping supplies, especially packing material and boxes from online purchases you've previously made. Alternatively, if you can find a business that has a bunch of cardboard boxes it doesn't need and is willing to let you have some, you can repurpose those and save when shipping items.
Additionally, you can create your own packing material, such as rolling up pages from old magazines and newspapers. If you're like the average American, you probably receive enough junk mail each week to provide all the free packing material you'll ever need to sell stuff on eBay.
Avoid Insertion Fees
Even the most casual sellers on eBay can avoid insertion fees by limiting the number of monthly listings. For example, most average sellers will have up to 50 free listings every month. And for those with an eBay Store account, they can have up to several thousand free listings. Also, if you have an eBay Store account and the item you've listed sells, you will get your insertion fee refunded back to you. If you carefully plan how you will sell your items on eBay, you should rarely have to pay an insertion fee.
Become a Top Rated Seller
Another advantage of becoming a Top Rated Seller is getting a discount on the Final Value Fee to help you save money selling on eBay. The Final Value Fee is a major source of income for eBay and is typically 9.15% of the final price of the item sold. And this 10% amount comes out of the final cost of the item, including shipping. By becoming a Top Rated Seller, the Final Value Fee usually drops from 9.15% to about 7%.
Avoid Listing Upgrades
eBay likes to try and sell additional listing features to sellers, such as scheduling when the listing goes live or adding a subtitle. In most cases, these upgrades won't increase the chances of selling an item or increase the final selling price.
Always Ship with Delivery Confirmation
Unless an item you've sold is really cheap and the risk of buyer fraud is extremely small, always ship it with a tracking number and method of confirming a package reaches its intended destination. If you do not have this, all the buyer has to do to defraud you is tell eBay they never got the package, even if they really did.
If these tips and tricks on how to save money selling on eBay can't provide you the extra cash you want, you may need a title pawn to help you in the meantime. Come on in to Title Tree, and we can help you get the cash you need.